Flint · Device #1 · 20th anniversary
On July 28, 2003, the release of Flint's debut LP titled Device #1 was scheduled. It was meant to come out on their own label, Cool Kills. However, the official premiere never took place as the band members and/or their record label deemed the album wasn't finished properly. Today, in honor of the album's 20th anniversary, we will delve into its story and, as always, spice it up with exclusive details straight from the All Souvenirs team! This is the most comprehensive story of the Flint band that has ever appeared online.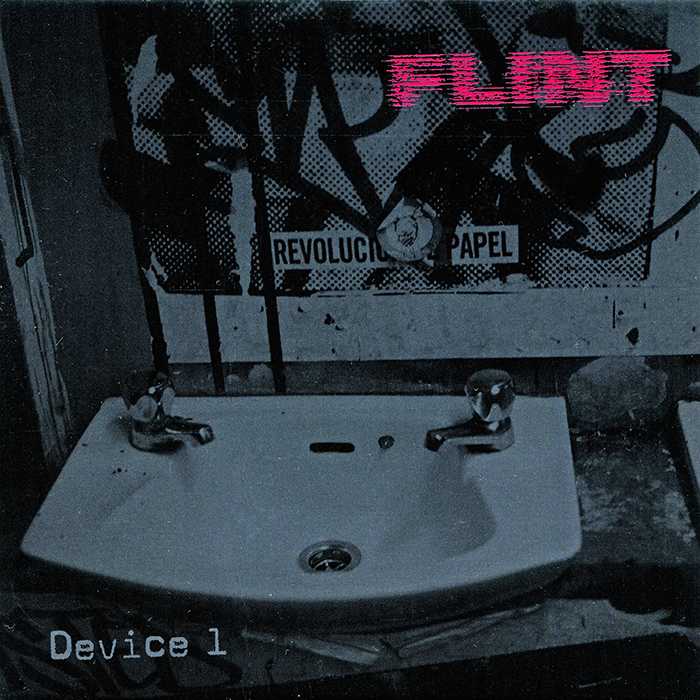 ---
Since the early 2000, Liam Howlett had been promising to release Always Outnumbered, Never Outgunned LP. However, with each passing month, the process was increasingly delayed, leading The Prodigy members to eventually pursue their solo projects. Maxim started creating his own hip-hop album, while Leeroy decided to part ways with the band. As for Keith, seeking to fill the excess of free time, he took up learning the guitar, formed his own band, and joyfully played rock music with his long-time friends.
The Early days
According to Kerrang, in 2001, Keith Flint installed a 'live room' in his 500-year-old cottage in the Essex countryside. The Prodigy drummer Kieron Pepper had been teaching him guitar, and the pair roped in Flint's long-time friend Tony Howlett (no relation to Liam) for jam sessions in his newly sound-proofed practice room. The Prodigy live guitarist Jim Davies would drop in on days off from his work with Pitchshifter. Rob Holliday, who a few years later also became The Prodigy's live guitarist, often joined Flint's jams too. A lot of Absinthe was drunk, a lot of drugs were necked, a lot of noise was duly made. When the friends were making music, Flint recalls, "it was like the house came alive". After 18 months, something like 60 hours of music had been committed to tape.
Flint in its glory.
Photographs courtesy of Kieron Pepper
Kieron Pepper: 2000 to 2002 was when Keith & I wrote quite a few songs, some of which ended up on "Device #1". The first solid song from those sessions was "Prescription" – but the arrangement was different from the album version.
Jim Davies: In my mind I had to not even think about it in my mind becoming anything more than fun. I was doing the 'PSI' album with 'Shifter and I thought I'd be I be on tour forever. As it turned out, the album came out but we had nothing planned. It was a complete f**k-up. But to be honest, and this sounds horrible, it was a relief. Under other circumstances I would have been gutted, but I wasn't because I knew I could go and do this.

via KERRANG (2003)
By "this" Jim refers to his collaboration with Keith's rock band. At some point, the decision was made to name the group FLINT, and everything gradually started working. Keith chuckled and said, "If my name was Fufkin, that wouldn't have been the band name"
Kieron Pepper: The music was written initially with just myself, Keith & Tony Howlett: we had a joke band name and jammed for hours at his house just for kicks before it got serious. Then the rest we wrote with Jim Davies when he joined the fold (after he was welcomed back to The Prodigy at that time). Other songs were written after 2002, before the recording of the album at Olympic Studios with Youth.
Jim Davies: It's great to play something spontaneously, not knowing in advance what will come out of it. Working with such vibe is an exhilarating thing. We jam until something starts to take shape and we like it. Then we try to play it again, and on the spot, Keith comes up with lyrics and melodies. If it gets everyone grooving, then the song is ready.
Keith Flint's studio (spring 2002)
Taken from The Prodigy's official website back in summer 2002.
Webmaster: Eugene Riecansky (Rockstar)
As reported by Kerrang, in the autumn of 2002, Keith Flint, Tony Howlett, and Kieron Pepper moved into Jim Davies' house in the London district of Barnes. Two days after Pitchshifter's final gig at the Astoria club in London, in mid-October the band relocated to Olympic Studios (formerly the creative space for Led Zeppelin and The Who) to record their debut album. The recording process was overseen by Martin Glover, also known as Youth, the bassist of Killing Joke. Flint told that their plan was to capture something pure and genuine, but with a cheeky nod to old-school rockers, he added, "it's not about recording everything to two-inch tape found in a dusty vault in 1967."
While doing the Kerrang interview, Keef remembers that he'd be on the verge of throwing up after hurling himself around the vocal booth snarling his lyrics, but each time producer Youth would approach the window and casually say, "Yeah, that was good, but where's the performance?".
Keith Flint: He'd push me to get that little bit of anger and that little bit of extra determination, that 'F**k you, I'll show you' attitude. So then I'd be like, 'Well, check this f**ker out', singing right into his face on the other side of the glass like, 'Come on then, f**king come on'. He'd always push us to extremes, and in a very clever, understanding way he drew the best out of each of us. It was exactly what we needed.

via KERRANG (2003)
Flint versus The Prodigy
It's no secret that all of The Prodigy members look back on the period between 2001 and 2003 with a shudder, collectively referring to it as one of the most challenging times in the band's history. To the fans who may not be well-versed in Flint's work, there are several titles that might have been familiar, including "Vacation," "Razor," and the notorious "Baby's Got A Temper." These songs were made up together by Flint's band in 2001 when they began actively coming up with their own songs. Liam Howlett then wanted to work with these three tracks himself.
Kieron Pepper: "Vacation USA" was one of our tracks that was on "Device #1" that Liam wanted to work with; along with "Razor" and "No Name No Number" ("NNNN"), which became "Baby's Got A Temper". I can't remember if Liam finished a version of "Vacation"
The Face Magazine (June 2002): 'Baby's Got a Temper wasn't written round a particular evening,' continues Keith of the song he first demo'd last summer as a sludge-metal tune before bringing it to Liam for a tart-up. 'It was a reflection of going out, getting high, bringing myself back to earth again. On several occasions. If I wanted a Rohypnol, I could get one off a number of girls I knew. It's a downer, a sleeping tablet. That's the environment I socialise in.'
The Face Magazine (June 2002)
In July 2002, "Baby's Got a Temper" was initially released as a song by The Prodigy. However, Liam Howlett thought like he was moving in the wrong direction. This led him to retreat back into the studio for an extended period, reworking half of his ideas.
In search of inspiration, Liam occasionally attended the studio sessions during the recording of "Device #1," as Flint recalled in a few interviews in 2003 with great weariness and irritation. According to Flint, Howlett simply did disrupt the flow of the band and just demoralized everyone. It's quite curious that for the release of "Razor" in 2005, featured on the compilation album "Their Law," Liam made the decision to retain the original studio vocals recorded back in 2003 by Keith during those very same sessions for "Device #1."
---
Sample: vocals in the verses
Sample source: Flint – Razor [Device 1, 2003]
Note: Liam used Keith's acapella from 'Razor' as is, the choruses were re-recorded by Maxim.
The singles, promo and the gigs
In the studio, over a dozen tracks were recorded, and gradually, they started seeing the light of day in one form or another. By the end of April 2003, the first news about Keith's band began to reveal in the press.
NME.COM has unearthed the first, exclusive pictures of Keith in action with his band Flint during filming for his first ever video, which has been directed by controversial director Jonas Akerlund, who made The Prodigy's notorious 'Smack My Bitch Up', as well as working with the likes of U2, Smashing Pumpkins and Madonna.

The band has four confirmed members – Keith on vocals, Jim Davies, formerly of Pitchshifter, on guitar, Kieron Pepper and Tony Howlett (no relation to The Prodigy's Liam), both on drums. A bass player has yet to be confirmed.

via NME.COM (2003)
According to Discogs, the first teaser of the upcoming album was the single "Asteroids," released on May 19, 2003, as a 10-inch pink vinyl limited to 2000 copies. The release featured the title track as the only song and was not officially available on CD.
---
Flint: Asteroids (10″ Pink Vinyl, 2003)
Design by Studio Fury
Photography by Tara Darby | instagram.com/taradara
The girl on the cover is Rose Ferguson
---
In mid-July 2003, various editions of the "Aim 4" single started to surface on vinyl and CD. Some editions featured only the title track, while others included "Danny" and "Asteroids" as B-sides.
---
Flint: Aim 4 (Promo CD, 2003)
Design by Studio Fury
Photography by Chris Davison | www.chrisdavison.photography
---
The album's only full-fledged single even had a music video produced for it! Jonas Åkerlund crafted a vibrant and memorable "Aim 4" promo in the spring of 2003, which to this day remains catching and striking even after all these years.
Curiously, a while back a three-track version of the single was even officially available on streaming services! Now a deleted release can be found on Spotify.
The press received both singles quite coolly, but it seemed the band couldn't care less about the criticism and continued enjoying playing together. As the backbone of the album started taking shape more distinctly, music media cautiously began talking about the impending major release. Meanwhile, the band started contemplating their solo gigs!
The band's first ever live show took place on May 29, 2003, at the Egg Club in London. According to theprodigy.info, throughout their history, Flint played only 10 concerts, all of which occurred between May and July. This included a couple of solo appearances and several performances at summer music festivals.
29 May 2003: The Egg, London, UK
01 June 2003: Download Festival, UK
11 June 2003: Scala, London, UK
13 June 2003: Heineken Jammin Festival, Imola, Italy
14 June 2003: Hultsfred Festival, Sweden
15 June 2003: Berlinova Festival, Berlin, Germany
29 June 2003: Glastonbury Festival, Pilton, UK
05 July 2003: Ruisrock Festival, Turku, Finland
12 July 2003: T In The Park, Balado, By Kinross, Scotland
13 July 2003: Witnness Festival, Ratoath, Ireland
One of the band's live setlists and the sheet with 'Aim 4' lyrics.
Photo courtesy of Kieron Pepper
To conclude this mini-tour, the band made a powerful radio appearance on BBC Radio 1 during the Rock Show with Daniel P. Carter, which took place on July 16th. Flint played Asteroids, Laughs and Aim 4.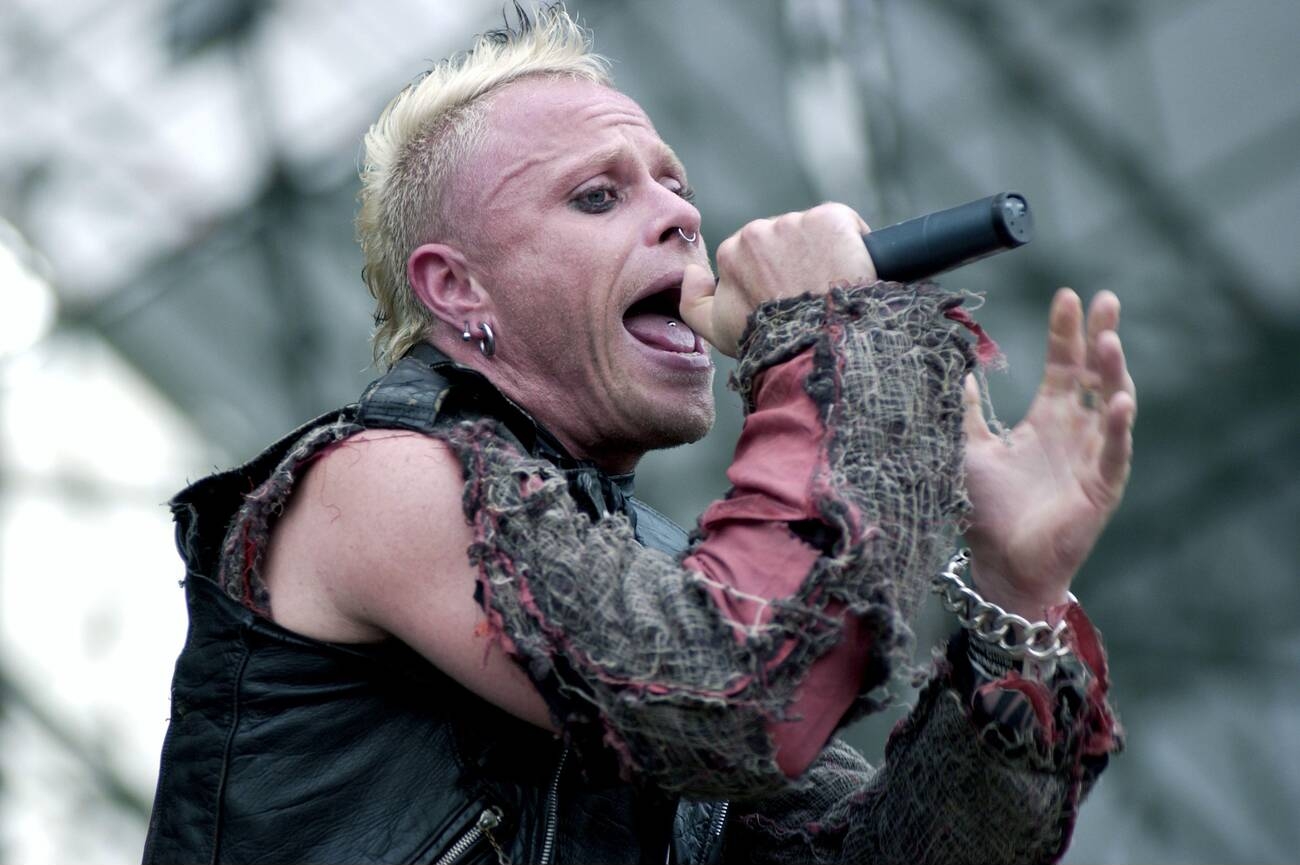 The album (un)release
However, as time went by, the news about July 28-30 as the album's release date began to surface more often, but on the appointed day(s), the long-play saw only a limited edition of promotional CDs. The official full-band release did not happen because, at the time of the premiere, neither the record label nor the musicians themselves were satisfied with the final sound. In total, around 15 different promo CDs were released for several countries (UK, Germany, France, Australia), and the exact release dates for each disc remain unknown, as they were likely issued on different days in each country. It was quite puzzling that the official album premiere was canceled right at the last moment without any explanation.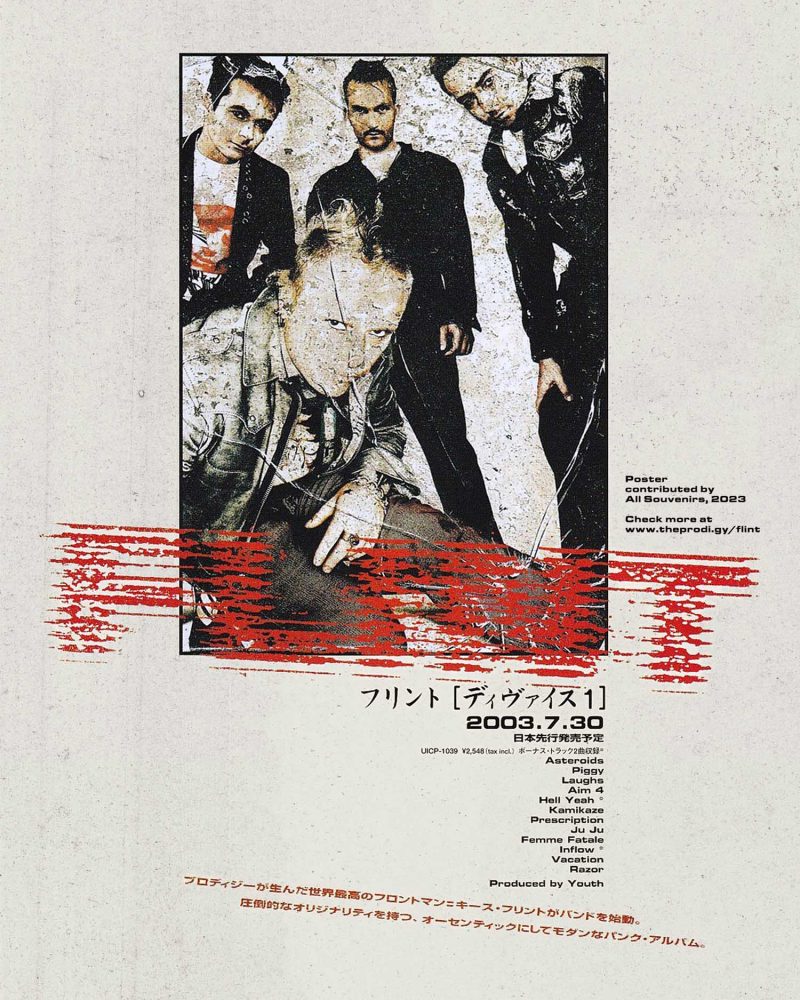 According to information from some fan sites, the cancellation of the release was also attributed to extremely low sales of the preceding singles leading up to the album.
Kieron Pepper: The album was never finished properly. The tracks that appear on the private copy of "Device #1" (which was leaked) were truly great in energy and really captured the moment, but there was a general feeling that it could have been better.
While having the backing of major labels such as Universal, Polydor, and Interscope, the album promotional campaign seemed to begin with fervor… It included a top-notch music video, concerts, a couple of high-profile interviews, and an elaborate photoshoot for the album cover. Then what could have gone wrong? But unfortunately, none of these efforts helped with the official release. Instead, the album spread across the world only through pirated copies.
Device #1 Design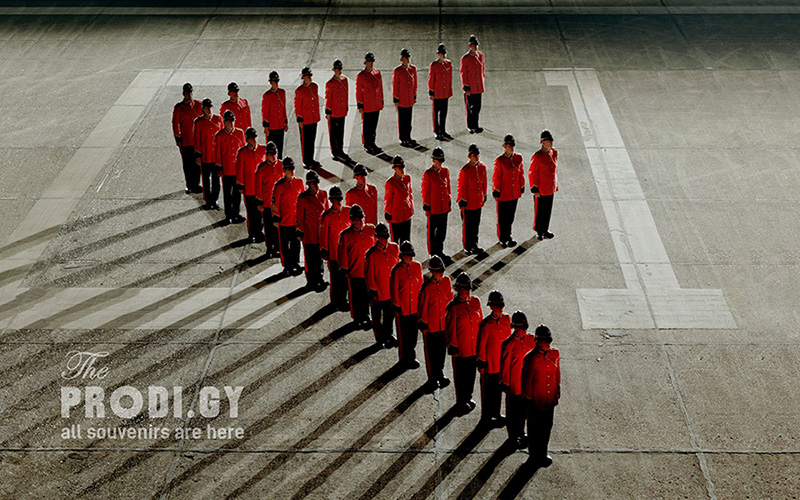 By the way, the mentioned photoshoot is worthy of a separate story. The design and artwork for all promotional materials were handled by Studio Fury in collaboration with photographers Rick Guest, Chris Davison and some other creatives. In the spring of 2019, just a few days after Keith Flint's passing, extremely rare photos from the extensive photoshoot for the album cover surfaced online. The German actor Dan van Husen (RIP) also took part in the shoot.
Rick Guest: An incredible night at North Weald aerodrome with five 60' cherry pickers, a full on marching band, a couple of hungarian vizlas and the incredible Dan van Husen leading the charge. All shot on 5×4 Portra 400, what were we thinking? Mostly Stephen Kennedy of Studio Fury's fault.
As time went on, other pictures from that night began to emerge. Kieron Pepper himself was also on set!
An unreleased solo album cover shot for Device #1.
Job done by Rick Guest
Kieron Pepper for All Souvenirs: That was a cold cold night, but magical under the floodlights… I still have a flag somewhere!
Jim Linwood, one of the crew members: I remember that night fondly. A touch wobbly up on the cherry picker… What a shot though, so good!
An unreleased solo album cover shot for Device #1.
The incredible Dan van Husen leading the charge.
Job done by Rick Guest
The band's logotype was also created by Studio Fury, as well as all the design work, type, sleeves, and even the graphics on the flags. The fonts that were used on the single and on the album covers are easy to find on the web. Grunge one is called Magda by FontFont — it was created by swiss type designer Cornel Windlin in 1995. Typewriter font is called Courier New.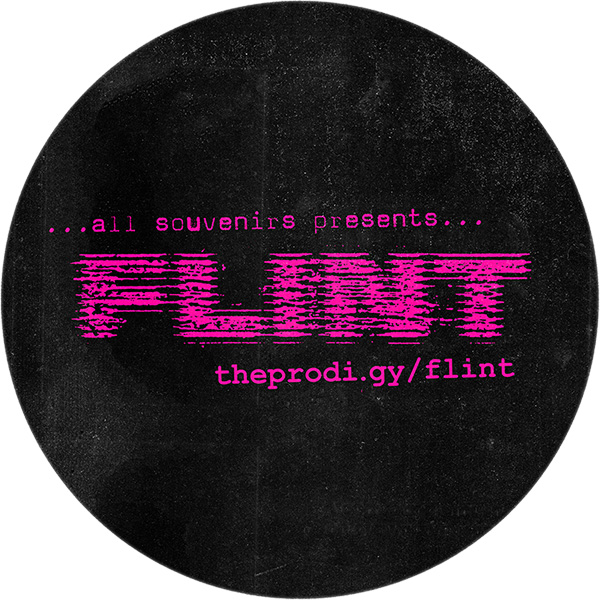 Flint Collaborations
Indeed, Flint not only immersed themselves in their own creative process but also collaborated with other artists from time to time. Among the rare materials that have surfaced over the years, there is a delightful piece from James Lavelle of Unkle. Keith hung out with him during the recording of Never, Never, Land and it seems that it was around that time when a remix for the song "Aim 4" was made.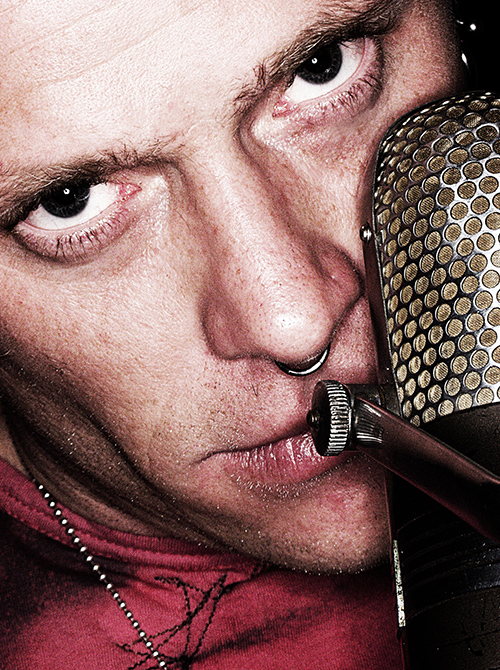 Keith Flint: Recently, we were in James Lavelle's studio from the UNKLE, where he's preparing a remix for 'Aim 4,' and we really liked it. We would never ask someone to remix our song just for the sake of having a well-known name on the cover. There has to be some chemistry, you know.
Lavelle's mix of "Aim 4" still remains unreleased, but at the same time another track with Keith's vocals was recorded in Lavelle's studio, without the Flint's band participation though — No Pain No Gain.
Meanwhile, in the spring of 2003, Keith and the guys managed to become friends with Marilyn Manson and recorded their own version of his song "mOBSCENE." The track was also worked on collaboratively with Youth and was released around the middle of 2003 as mOBSCENE (Overnight Mix; Remixed by Flint & Youth), or simply mOBSCENE (Flint Remix). By the way, Marilyn Manson himself enthusiastically spoke about Flint's album on Mary Anne Hobbs' show on April 22, 2003.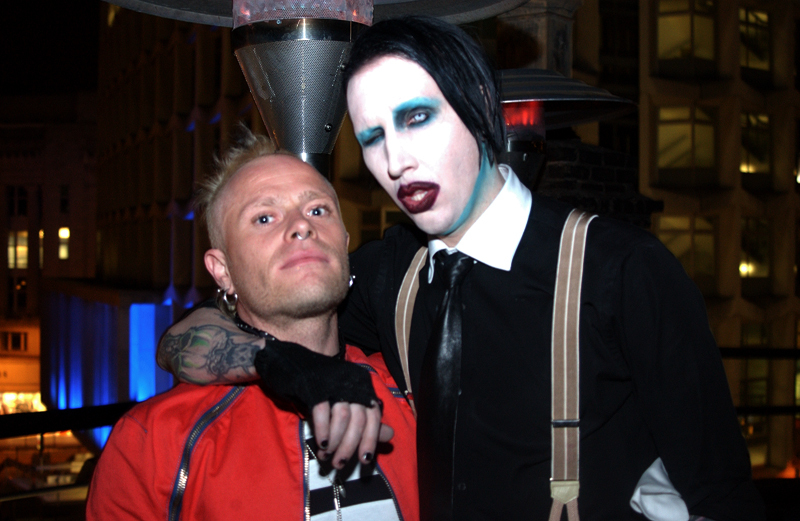 Marilyn Manson for Mary Anne Hobbs: I had a very lovely evening in London at the Grotesk Burlesk event [15 April 2003]. A lot of interesting people, Keith Flint came. He's done a remix for me of 'mOBSCENE' which he sings on and I think people are really going to like that and it does sound, in a good way, a lot like his new record which I got to hear which is really great. It's quite different than The Prodigy, in a good sense. It's almost non-electronic in any way. It's very tribal and punk rock, and it has the Killing Joke influence (which) is definitely noticeable, in a good way. People […] will once again have a place to find their enjoy(ment) with this record I think
In the history of Flint, there was another significant collaboration that was meant to elevate the sound of the album to a new level. Starting in the summer of 2003, the band collaborated with the globally renowned music producer, Sergio Galoyan, for about a year.
Further plans ∞
Presumably in the summer or fall of 2003, an announcement about continuing work on the album was posted on Flint's official website flint.tv (сurrently unavailable). The message stated: "Flint album release on hold."
Official website statement: Flint are reworking key songs for the album. This obviously puts the release date on hold, until its ready to go. While this means some songs will evolve (the original versions to appear later on in various formats), it also means others will be added. More info to follow.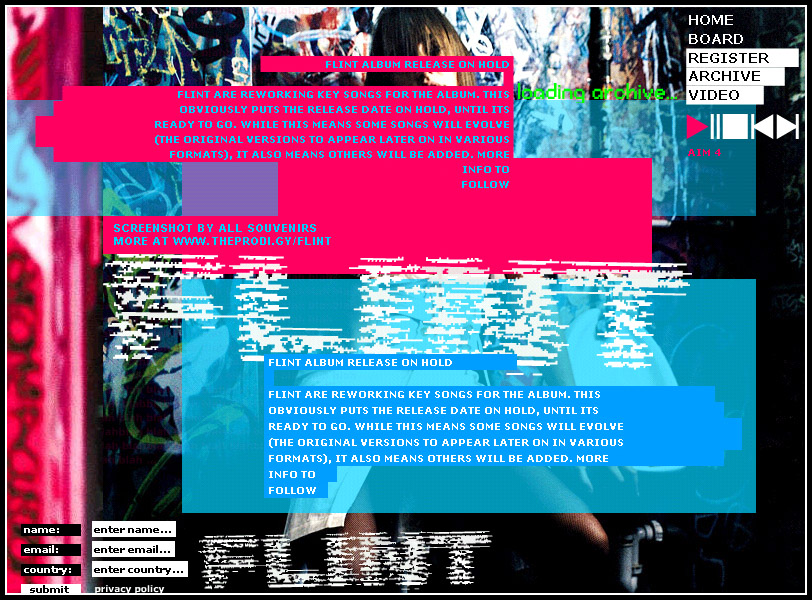 Due to concerns from the record labels Universal and Interscope that Device #1 was too punk-oriented and might not fit into the mainstream musical landscape at the time (in simpler terms, they feared it might not sell well), it was decided to rework the album's sound shortly before its intended release. To assist in this endeavor, Sergio Galoyan, the producer responsible for one of the most prominent world-famous Russian pop projects, t.A.T.u, was brought on board. After t.A.T.u's global success, Galoyan had already gained experience working in Europe and America. In the summer of 2003, Keith was deeply impressed by Galoyan's remix of Marilyn Manson's track "This Is The New Shit," and he subsequently proposed a collaboration with Galoyan and his band.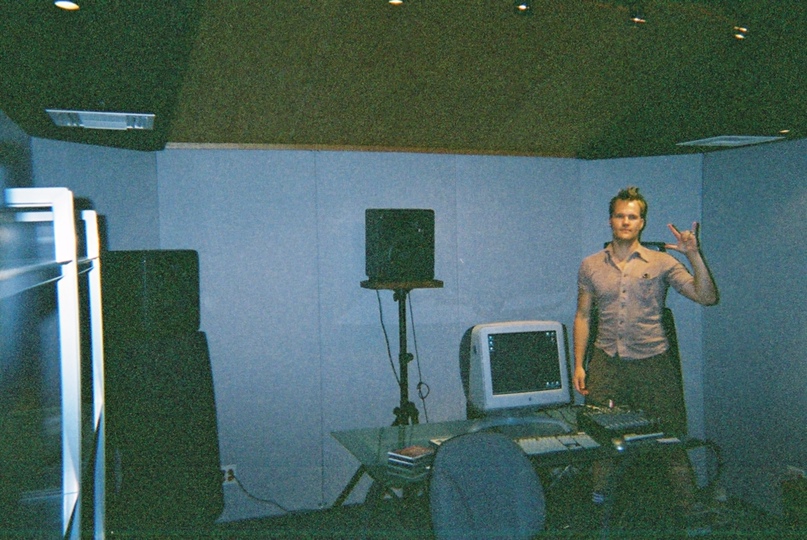 Initially, the collaboration took place at The Village Studios in Los Angeles, and later the team moved to Britannia Row in London. To provide a glimpse of how the updated sound of Device #1 could have sounded, we invite you to listen to Sergio Galoyan's mix of the track "No Name No Numbers," made during those sessions. In 2008, Sergio shared this mix with Keith Flint's personal consent.
Throughout their collaboration, they worked on at least ten tracks, including some brand new ones. However, sooner or later, the situation with Keith's band's album had to reach an impasse.
Keith Flint: No-one could walk into that studio and tell us what to do. It was our big f**k off family.

via KERRANG (2003)
The work of Keith on his own solo album couldn't help but affect Liam Howlett himself. Many people believe that in a situation where The Prodigy's leader spent seven years laboring over one of his most innovative works titled "Always Outnumbered, Never Outgunned," he simply couldn't allow Keith Flint, the frontman of the band, to simultaneously release his own quasi-grunge release and embark on a tour. Obviously, this would have diverted significant attention away from "Always Outnumbered" towards "Device #1," and potentially have had a negative impact on The Prodigy. These were Liam's concerns.
Rumors suggest that Liam Howlett was also not particularly enthusiastic about the music that Keith's band was creating. The punk and sludge sound from his bandmate clearly did not align with Liam's own proclamations, as he had expressed his weariness with the guitar scene. According to Kerrang, that song, Howlett said, was his band's reaction to the rise of nu-metal, the chorus, 'Vacate the USA!', a statement of intent from The Prodigy, warning pretenders to their throne to get ready to step aside when their album would drop. Flint, meanwhile, were finalizing their punk metal album in America. There was something about this story that didn't add up.
TheProdigy.Ru: Was Keith upset about the fact that his solo album hasn't been released? Or did he grew indifferent towards his solo career upon returning to the band? What do you think: did he have enough freedom to unfold within The Prodigy?

Kieron Pepper: I think we were all gutted. I wanted nothing more than for that band to succeed — especially for Keith, but there were many factors against it.

Keith lived and breathed The Prodigy — it was his life, and after the extra experience of writing songs in this way, I'm sure it gave him extra impetus and fire to contribute to all the great The Prodigy tracks that we love after that period of time.
Gradually, all the buzz surrounding the album fizzled out, and there was no further news or updates about it until Keith Flint's untimely passing in 2019…
---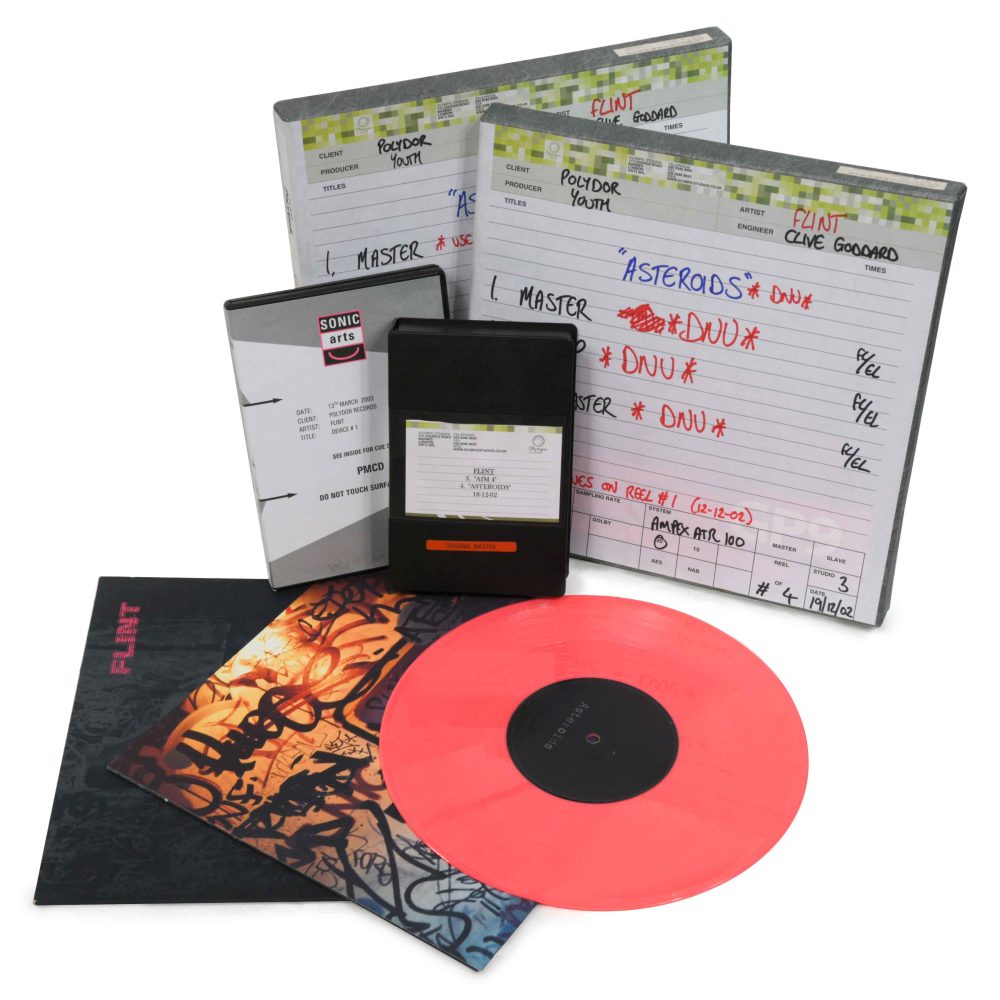 On October 6, 2019, Keith Flint's personal belongings were put up for sale in Cambridge's Cheffins to settle substantial debts related to his estate. A large portion of Keith's possessions were divided into over 170 lots, which included many significant items for fans of The Prodigy, Keith Flint's admirers, music enthusiasts, or cultural researchers in general. Among the items that caught the attention of the fans was Lot #163, which contained an archive of rare studio materials from the times of the sessions at Olympic Studios! However, it's worth noting that purchasing the lot wouldn't grant any legal rights to the recording and materials, as it was explicitly mentioned in the disclaimer preceding the item description.
Lot 163: 'Flint', an archive of material relating to Keith's solo project work under the same name, mostly relating to the unreleased album 'Device #1', comprising the original Polydor recording reels from Olympic Studios, the original and safety copies on DAT, other DAT recordings, a large quantity of CD-R's with various track components and mixes, artwork and stills for the single 'Asteroids' along with four of the limited edition 10″ pink vinyls, and three hard drives, also from Olympic Studios relating to the project (qty)

THE CONTENTS OF THIS LOT ARE SOLD STRICTLY FOR PERSONAL USE, WITH NO UNDERLYING COPYRIGHTS (OR THE RIGHT TO USE THOSE COPYRIGHTS) BEING ACQUIRED BY THE PURCHASER. ANY REPRODUCTION, DISTRIBUTION, BROADCAST, PUBLICATION OR OTHER EXPLOITATION OF ANY OF THE RECORDINGS IS STRICTLY PROHIBITED. THE "NO EXPLOITATION" PROHIBITION APPLIES EQUALLY TO ONLINE USE.

via CHEFFINS/PA (2019)
The inclusion of not only personal belongings but even work materials from "Device #1" in the auction left many fans puzzled, as these items should have been protected by copyright. However, by the end of October, the lot mysteriously disappeared from the website even before the viewings and auctions began.
---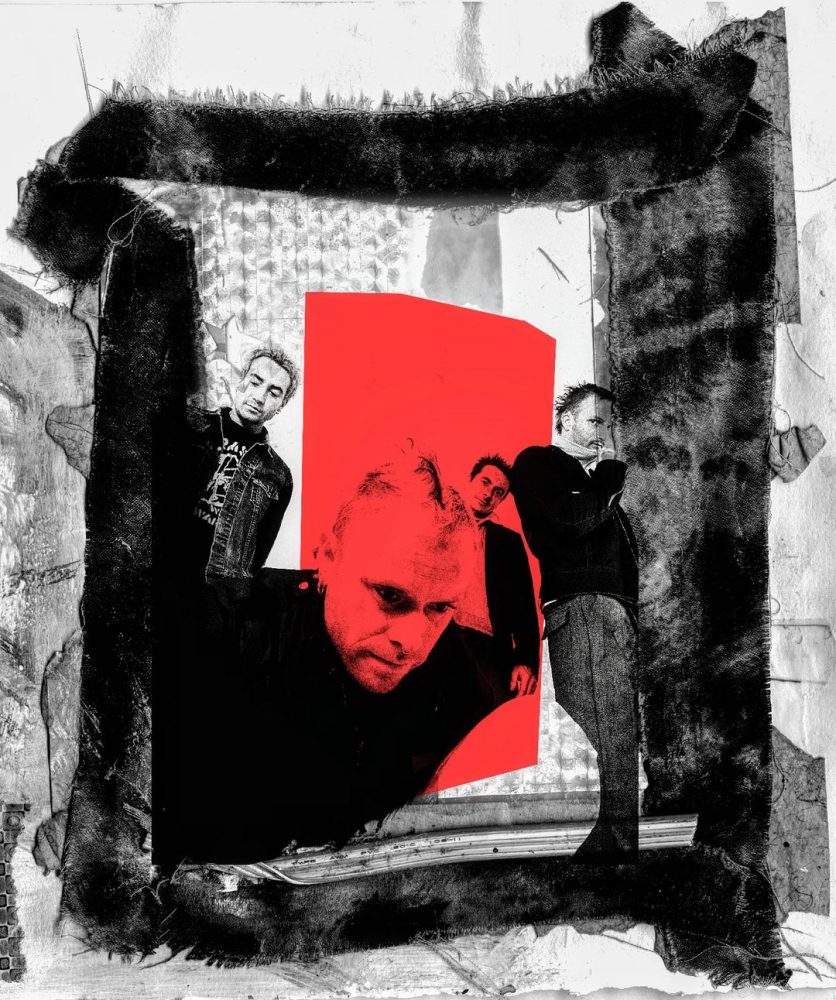 The appearance of previously unpublished photographs of the Flint band on Chris Davison's Instagram in March 2023 has left fans speculating about what it could mean. According to the photographer's comments on the post, Kieron himself got Chris to dig them out. While it remains uncertain whether this indicates that something is in the works or if Pepper simply wanted to reminisce, fans are eagerly awaiting an answer. Hopefully, we'll find out soon!
Chris Davison: It's been fun going through the archive drives over the past couple days digging out little beauty's like this multi media shot for the Flint project, an amazing time given complete free reign to create shots using everything from sticky tape too torn pieces of quink drenched material. This shot we did on 12th May 2003 for a Metal Hammer feature which was also Julie's birthday. When Keith found out I was working on her birthday he profusely apologised and the next day a courier knocked at our door with a big bunch of flowers and a pair of limited edition Adidas trainers which Julie still treasures. People like Keith are few and far between in the music industry which makes it all the more sader that he's no longer with us. Really miss those days but feel honoured I was given the opportunity to work and hang out with such a kind soul on many occasions.

via INSTAGRAM (2023)
---
Headmaster: SPLIT
Additional thanks to: Canyon Hill, Sixshot, Sergio Galoyan, Kieron Pepper, Studio Fury
---
Donate
Donate Bitcoin to this address

Tag/Note:-

Network: Bitcoin

Donate Ethereum to this address

Tag/Note:-

Network: ETH Ethereum (ERC20)

SBER/QIWI (RUS): 8950008190б