#ANTI-WAR SVNR: Helicopter Techno
You are probably well aware that March 2022 was not the easiest month for lots of people this year — to brighten up these dark times we decided to make some posts to support the anti-war movement and to share some exclusive content for y'all. As a first sign, today we publish the exact copy of the well-known Helicopter Techno, this legendary jam-track was reconstructed by our team as usual…
«Helicopter Techno» is also known as «The 95 Vibe» among The Prodigy fans all over the world. This banger had its first live appearance just before 1995, at the end of December 1994 to be exact. The first live recordings of the track appeared just at that time — one of these bootlegs was the legendary «Get The Point» / «Techno Punks» pirate compilation, which captured the gig in Dublin. This fantastic show took place on 1994-1995 New Year's Eve. Throughout the PA you can repeatedly hear Maxim greeting the new year with the familiar «The 95 Vibe!» line — it was mistakenly used by audio pirates & bootleggers as the track title (just because the bootleg makers hadn't put their hands on the actual setlist from the gig).
Although loads of fans still refer to «Helicopter Techno» as the «95 Vibe», this title is a boner and has nothing to do with the track, since these words were referring to the New Year 1995 only. This theory can be easily proven by listening to other recordings of the tune: for example, Maxim never uttered the phrase «The 95 Vibe» on the Athens gig in May 1995.
Our video remaster of 'Helicopter Techno' @ Athens 1995
This way or another, the official track title is exactly «Helicopter Techno», however unsophisticated it may sound, — under this name the tune is officially registered in music license databases. The title also appeared on the studio DAT tape for the Electronic Punks video compilation (the show in Leicester de Montfort Hall at Leicester, England).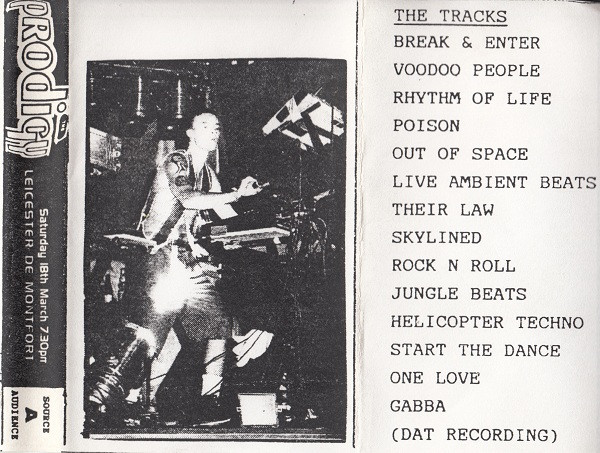 Anyway, the track is nothing more than a live edit of CJ Bolland's «No Good» remix with some live ambient inserts. It is still unknown for what reason the official track title is not on the setlist. It's quite likely that the band just didn't want to include the name of CJ Bolland in their live setlist…
For all old-school fans, we're sharing our re-chamber of Helicopter Techno! It's available as a free download from our Bandcamp account: allsouvenirs.bandcamp.com
Survive in 22 vibe and watch out for military helicopters!
---
Headmasters: All Souvenirs
---
---
Donate
Donate Bitcoin to this address

Tag/Note:-

Network: Bitcoin

Donate Ethereum to this address

Tag/Note:-

Network: ETH Ethereum (ERC20)

SBER/QIWI (RUS): 8950008190б