Unobvious and missed collabs #2
Let's remember that the highlights of the first half of this year were two studio works produced by Liam for other artists: Dogz or Godz – SCUM and Kasabian's Rocket Fuel. In this regard, two months ago we published an article about unobvious collaborations and missed Liam's remixes. This one is part two about all such works of 2000s and 2010s! We will be discussing the most unexpected joint projects that were either planned and mentioned in the media but didn't realize in the end, or were recorded but never released!
---
Quick poll, who do you think the collaboration would be better – with Chinese Policeman or Legoman?
Original shots from www.instagram.com/theprodigyofficial
Robert Medclaft / The Rogue Element
Further during the time of 'Always Outnumbered, Never Outgunned,' several collaborations were mentioned that also didn't come to fruition, such as those with Perry Farrell, Peaches, and Noreaga. However, these mentions were in relation to guest artists on new tracks being prepared for The Prodigy's upcoming album. But after the release of 'AONO' and 'Their Law,' rumors of Howlett producing other artists began to surface once again.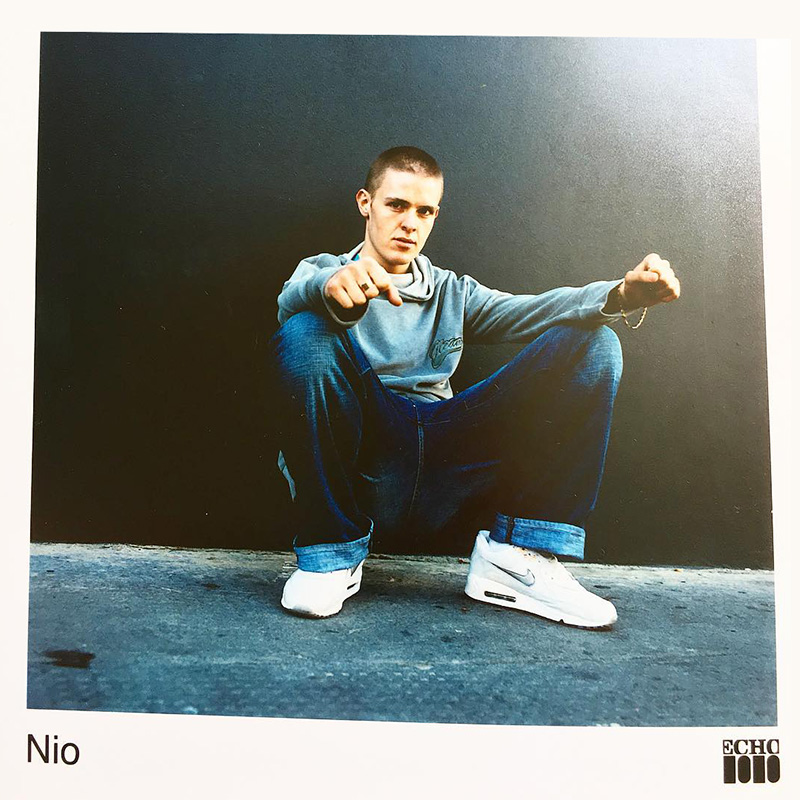 In 2006, there was a rumor that Robert Medclaft (aka 'Ben Medclaft', aka 'Bobby Nio'), the 'breaks' producer and founder of The Rogue Element, was recording tracks with Howlett.
He also known as 'Bobby Nio' and has been working as a writer…Working with Sugababes, Liam Howlett (The Prodigy), writing for Toni Braxton, All Saints, Che'Nelle to name a few….
It was later revealed through insiders that the collaboration was prepared for one of Bobby's releases, but it's not clear which project it was intended for, either 'The Rogue Element' or 'Bobby Nio,' or for a new one. Only a couple of tracks are known: Show Me and Hot (So Hot).
Howlett's friend Karl 'K-Gee' Gordon from 'Dogz or Godz' was also involved. According to Bobby, he had a desire to release the tracks, but it didn't depend solely on him. It seems he didn't secure a deal with Liam!
The Rev / The Towers Of London
A year later, press reported a possible collaboration between The Towers Of London and The Prodigy. Paul 'The Rev' Mayers guitarist from The Towers Of London was invited by Keith Flint in 2007 to tour as a live-guitarist in The Prodigy shows. Apparently, during the tour, the guys discussed the possibility of studio work, but it seems that it didn't progress beyond words.
The Rev for NME: "I met the guys from the band and was invited for mad nights out with Keith. We kept in touch, exchanged numbers and became drinking buddies.Out of the blue I got an invite to Keith's wedding and got chatting to Liam Howlett. Liam said he was interested in getting me in the studio with them. I then began playing some festivals with The Prodigy, including Creamfields In Lisbon. We've been talking about it and exchanged tracks. It's something we'd love to do. We're fans of theirs and they're fans of ours. It's something you can't turn down."
As for the Towers-Prodigy collaboration, the guitarist says it's definitely "on the cards".
In 2008, there were a couple of mentions of Arctic Monkeys and Wiley collaborating with The Prodigy, but specifically as guest artists to record tracks for The Prodigy's upcoming album.
Dizzee Rascal
At the beginning of 2009, Liam officially announced a collaboration with Dizzee Rascal, or rather, some "live" collaboration.
Liam Howlett for Loaded magazine: "We're doing some festival dates and I'm planning on doing a little collaboration with Dizzee Rascal on stage, you're the first person I've told… even Dizzee doesn't know it yet!"
Later, it turned out that it was just about Dizzee's participation as a support act on a live tour in England. However, even after the tour, both sides mentioned the possibility of an upcoming "studio" collaboration throughout the year.
Dizzee: "Seeing them live, you see how powerful they are and how much intensity is in their shows… I just wanna be a part of that."
Liam Howlett: "Yeah we are going to do something at some point, but we haven't got to the studio yet."
Keith Flint: "It's a matter of time really."
Dizzee: "I think a good collaboration would be The Prodigy, I've been saying that for a while but I just know for that next level of banging sound I know I could get that from them. What Prodigy do, what they've been doing for the past however long, they are the pinnacle of rave for me."
But, as tradition would have it, this didn't progress beyond mere words.
Liam Howlett for Triple J Radio: "Yeah, when it happens it will happen. Basically, we've talked about it and we've just been on the road for so long now. So when we have a break and I get to go back into the studio – that's when I guess the next lot of music will happen. But definitely we've had a number of conversations about it, watch this space and we'll see what happens."
SKREAM X THE PRODIGY
On September 13th 2010, Skream posted the following message on his Twitter: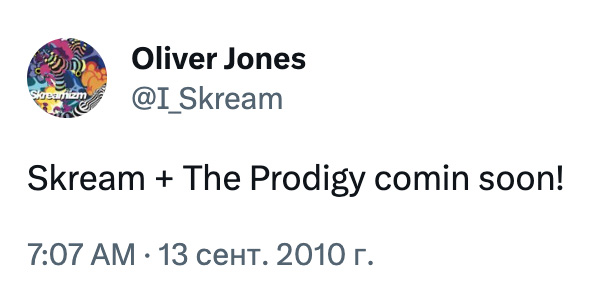 Since then, nothing "comin"… Whether it was just a Skream's remix of The Prodigy track or a full-fledged collaboration is unknown!
Scroobius Pip
In 2011 Scroobius Pip told 'Stereoboard' magazine that he asked Liam to make beats while working on the new album and would be happy to work together in the future, but Liam didn't have time for that, as he was busy working on his own tracks.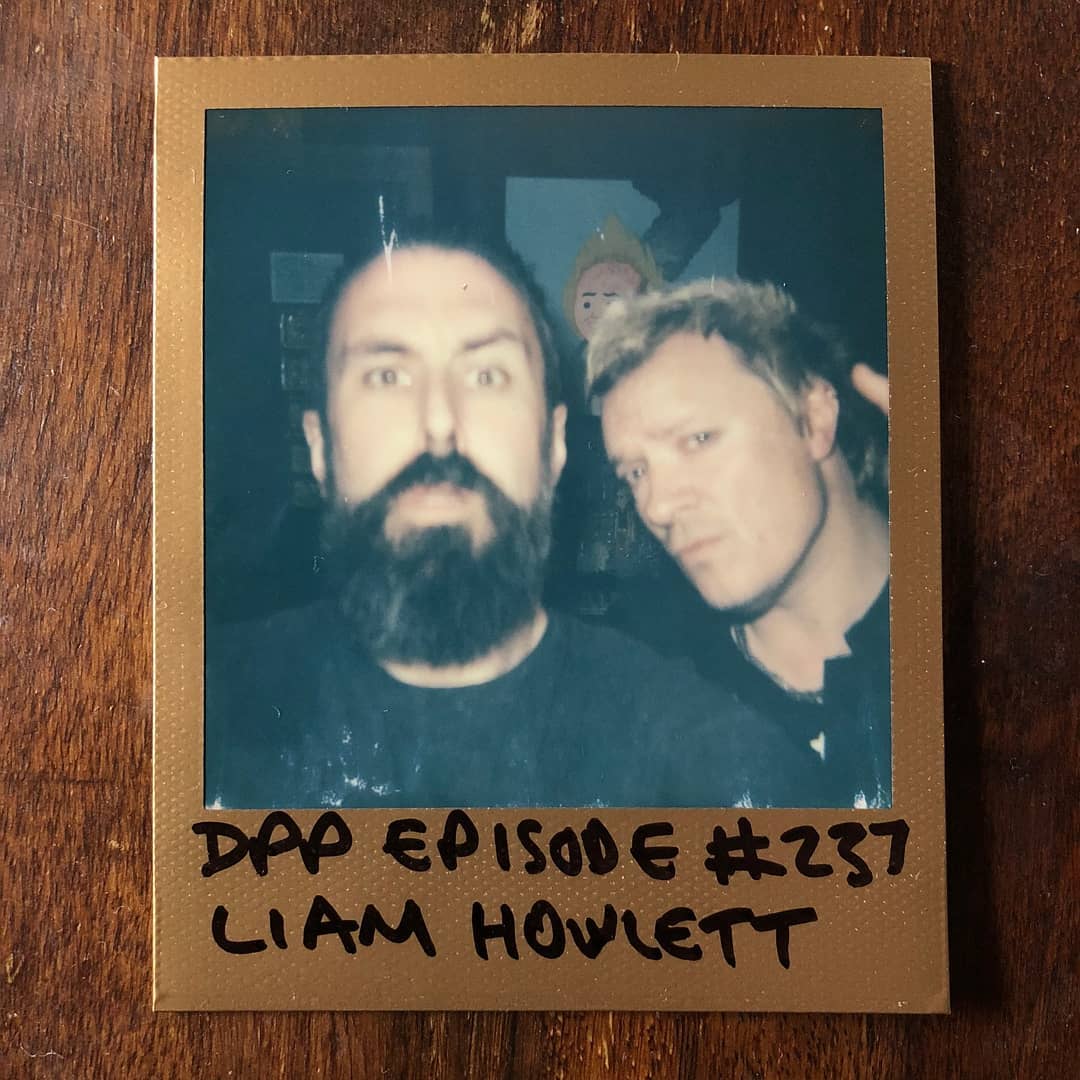 This is your first solo album since 2006's 'No Commercial Breaks'. What was it like to go back to recording as a solo artist after working with Dan the past few years?

Scroobius Pip: Yeah, it's been a while. It's been really interesting. My first solo record literally had me and a couple of mates working on it. Originally, that was the plan for this one, but it was actually Liam Howlett [of The Prodigy] who inspired me to get more people working on it. He was going to do a beat for this record, but never got around to it. When I was chatting to him and he offered a beat for it, it made me think: "Yeah, I could hit up a lot of different people." As long as I've got a specific sound that I'm after and I can give a specific framework to work to, then it could be interesting.

Where does the title of the new album come from?

Scroobius Pip: Again, it came from a chat with Liam Howlett… I feel as if I'm name-dropping him now and he's not even on the record. He was up for it because he was so busy. I've learned that when you've got a busy schedule of writing, it's nice to have something to work on outside of that. When he's making tons of Prodigy beats, it can get overwhelming. I wasn't after a Prodigy beat, I was after a specific sound. It's good to have those distraction pieces to motivate you onto working on the other bits.
Ragga Twins
In 2017, news broke that the Ragga Twins were collaborating with Liam. You can even find in the web a couple of photos of them together in Howlett's studio. However, it's still unclear whether it was planned as a full collaboration or whether the twins were brought in as session artists to record some vocals during the preparation of 'No Tourists' album.
Orbital remixed by The Prodigy
In 2018, Orbital was busy recording a greatest hits album in honor of the band's anniversary and actively requested remixes for their compositions from well-known old-school artists. Judging by the list of plans, which was displayed in a video interview for 180 Fact, the band planned to request a remix from The Prodigy.
Whether this plan was realized and the remix itself was produced is unknown, as nothing was officially released in that way.
The Libertines
At the end of 2019, it was reported in the media that The Libertines were collaborating with The Prodigy's Liam Howlett on a new album. Ollie Burden was also involved. However, four years have passed since then, and The Libertines have yet to release the album. We'll have to continue waiting for it.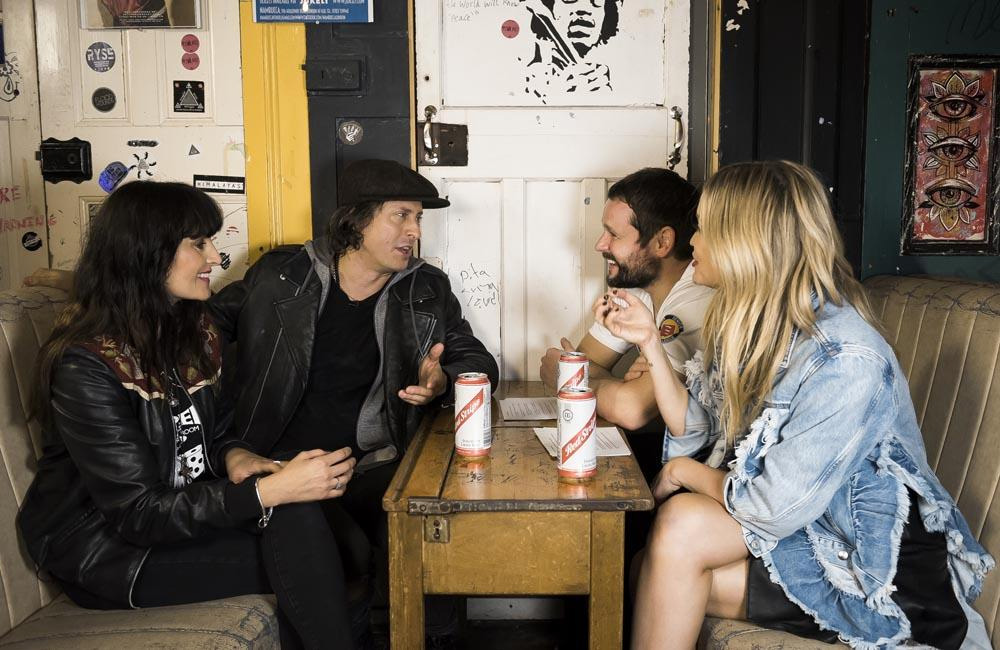 Carl Barat: "We've being doing some really interesting stuff, working with Liam Howlett from The Prodigy, which on some tracks are out of the zone of the stuff we've done before."
It was previously revealed that The Prodigy's touring guitarist Olly Burden is also involved.
Olly Burden (Hounds?)
In 2020, a track called World Is On Fire co-written by Liam and Olly Burden, appeared in music licensing catalogs. Initially we thought it was some kind of updated version of 'World's On Fire', but it was later revealed to be a track for Olly Burden's music project in which Liam participated. Whether this track will be officially released or not remains unknown.
Cassyette – BOOM
Half a year ago, the Cassyette singer had a new track 'BOOM' released, and with it, an official video. The single's press release indicated Liam's involvement in the creation of the track:
Even if it didn't have The Prodigy's musical genius (and fellow Essex resident) Liam Howlett sprinkling his unique magic dust on it to give it a final five per cent of its magic, it's also as intense as the mood in which it was written.

It was revealed a little later through insiders that Liam helped with studio mixing of the vocals in the track, so that's the whole 5%.
---
It seems we forgot to mention the unreleased cover of The Jam's 'Eton Rifles' in both articles. An exclusive article dedicated to this unreleased cover will be published on our Patreon soon!
---
Headmasters:
SIXSHOT
Additional thanks to:
Split
---
Donate
Donate Bitcoin to this address

Tag/Note:-

Network: Bitcoin

Donate Ethereum to this address

Tag/Note:-

Network: ETH Ethereum (ERC20)

SBER/QIWI (RUS): 8950008190б