'We Live Forever' turned ⑤!
On October 25, 2023, the single We Live Forever celebrates its fifth anniversary — it was released on this day in 2018. That's why we decided to share some exclusive details about the track and the story behind the rejected music video for this tune.
Apparently the track was one of the last to be assembled for the album, because similarly to Light Up The Sky it was also leisurely assembled from different loops and samples.
Liam to Steve Lamacq: Anything that's not working straight away, just sweep it to the side. Really. Straight away and basically put it onto the shelf. And then sometimes what I'd do is kind of have 3 or 4 things on the go. I might have recorded a couple of verses with Keith and then put that over there, started another idea and then maybe another beat I've done will work with the Keith vocal. […] Sometimes that's how tunes like We Live Forever turn out.
Interpolation source: South Central – WTF U Lookin' At [Run Hide Survive EP, 2013]
Note: This simpliest melody was taken from 'WTF U Lookin' At' and replayed. By the way, the members of South Central are listed as co-writers of 'We Live Forever'.
Sample: fx (at 0:07 and throughout)
Sample source: Vengeance Effects Vol. 1 [2005] – VFX1 Hits & Explode 35
Sample: vocals ('I am the oven your brains, I wanna heat up mega, supersonic degrees, fire, turn the flame higher') & instrumental
Sample source: Ultramagnetic MC's – Critical Beatdown [Critical Beatdown, 1988]
Note: The sample source is listed in the booklet of 'No Tourists': Incorporating elements of 'Critical Beatdown' by Keith Thornton, Cedric Miller, Trevor Randolph and Maurice Smith. Published by WB Music Corp. All rights on behalf of WB Music Corp. Administered by Warner / Chappell North America LTD. Used by permission. All right reserved.
'We Live Forever' brings together Keith and Maxim (featuring a bold Ultramagnetic MCs' Kool Keith vocal hook) over ascending synth riff that obtrusively keeps coming at you over and over, and then bumps into typical 2010s massive banging Howlett beats which only he knows how to cook. It's a striking reminder of a band that, according to The Prodigy's mastermind, has resolutely followed their own route through the underbelly of popular culture since day one.
Referring to the use of good old and largely familiar samples, including the UMCs one, Liam adds that 'there's always one element in our tunes that looks back to where we came from. When asked what the new album sounds like, my response is: Evil Rave. We own that sound'.
Liam to Steve Lamacq: 'Evil Rave' was something I threw up just as a bit of humor, really. And even though it sounds kind of funny, it does sort of explain it quite well. I mean when people think about rave music, they visualize some kind of happiest sort of stuff. But we came from sort of East London into Essex, it was serious, it was pirate radio, ruckus. And this track is kind of from that zone… 'We live forever', the lyrics, are, you know, you can't erase it. You can't erase this thing right here, it is an important culture. So that's the message behind that, you know, dark rave.
---
Despite the fact that 'We Live Forever' was released on October 25, 2018, as a one-track single only to precede the album release, apparently, after some time, the band did decide to do a full single release. The first thing that came out was a remix by Teddy Killers, which by an unfortunate coincidence came out just 3 days before Keith Flint passed away.
Liam to RedBull: "When we wrote We Live Forever in the studio I knew our fans would feel it and it would be a big live tune… I've been checking Teddy Killerz tunes for a while, especially when we were on tour in Russia and that part of the world. I knew they would be the right guys to bring the ruckus with a drum'n'bass remix of this tune, and they have – big, nasty and raw!"
Exactly one year later, on the evening of March 3, 2020, a weird 'We Live Forever' videoclip began to spread on social media. The leak was discovered by some of the Brainkiller members — the video was uploaded to YouTube, but just an hour after uploading it was hidden from public access…
According to the credits at the end of the video, it was created by Manson Studio, who worked with, for example, Katy Perry, Tommy Hilfiger, Nike, and other well-known artists and brands. From the technical point of view, the clip was made quite good (you can judge for yourself how much the video fits the track itself) — but any information about whether this is an official work could not be found anywhere.
A couple of days after the leak, back in 2020 some anonymous English-speaking source contacted theprodi.gy team and shared a few details about this video. He also sent several photos from behind the scenes. Obviously, this must be someone from the film crew/actors or any other guys involved in the filmmaking or in the post-production of the video.
A letter received by theprodi.gy
Anonymous: It was official. Shot in January 2019 in Sofia, Bulgaria. Keith sadly passed away while the directors were editing the video. It was planned to be released in March 2019, so it's been held for over a year. The label and the band decided not to release it after everything that happened with Keef and the work just stopped'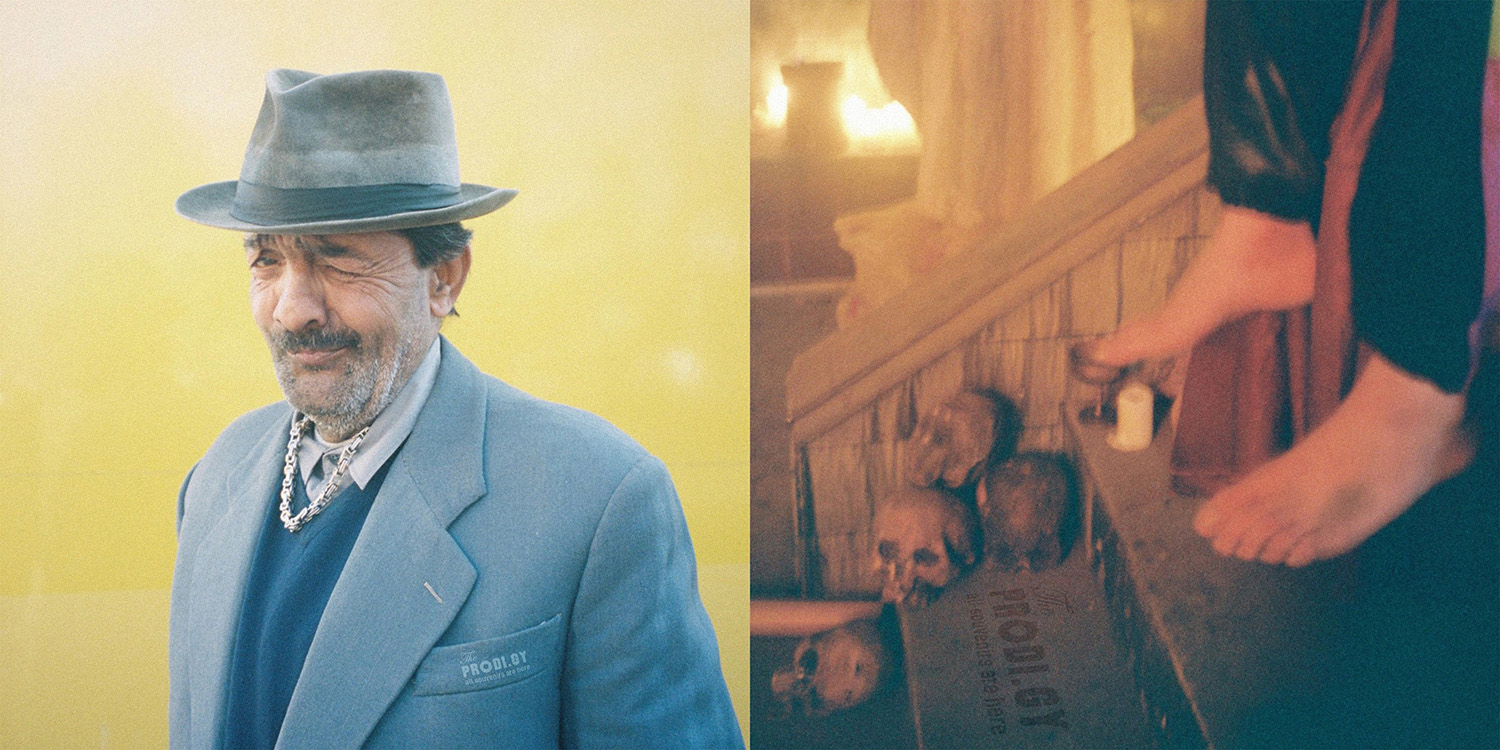 According to the chronology of events of what happened those days, we can recall that on March 1, 2019, an official 'We Live Forever' full-fledged single was just released (not just publishing on streaming), — definitely maybe that some other activity related to this track was planned. So the music video would have been the logical conclusion of this activity.
According to the anonymous we spoke to, a large team took part in the creation of this music video, and the video went through a large number of hands, so "sooner or later it had to be leaked" — and the first leak occurred through the "unsafe links from Vimeo".
Anonymous: The production company has been chasing the band and their label to be allowed to release it even as a fan video or to buy back their rights, but they didn't reply to emails or take care of the video. They just wanted to leave it behind. I guess even the songs title doesn't help…
Further, the author of the letter shares his assumptions about what might happen after the leak: 'I think the unofficial leak can make the label be like "Okay, so everyone is watching it, let's release it officially!" — it's either that or they will just ignore it and never acknowledge the video. If they don't acknowledge it, which they don't have to, people could enjoy the video as a fan video either way. It was shot and edited to work with that track, so the world should watch it!'

A year and a half later, at the end of September 2021, Manson without any secrecy posted the video on their Vimeo channel, — you can see it above!
Our interlocutor emphasized that by distributing the video, he in no way wants to show disrespect towards Keith Flint, his family, relatives and bandmates: 'I respect the endurance of the band and family, friends and fans, and just want to share a good job and salute Keith one last time. Raise the roof!'
---
Headmaster: SPLIT, SIXHOT
---
Donate
Donate Bitcoin to this address

Tag/Note:-

Network: Bitcoin

Donate Ethereum to this address

Tag/Note:-

Network: ETH Ethereum (ERC20)

SBER/QIWI (RUS): 8950008190б