#RLRW: Dogbite · Did it bring the noise?
So, 2022 has started, which is a good reason to remember the anniversary of Dogbite, since it debuted around the same time 10 years ago! This is another The Prodigy's live banger, which, the rumor says, was planned to be released as a B-side, but has never made it that far…
---
The first live performance of the rough tune took place in December 2011 in Brazil: on the 9th of December in Curitiba, and on the 10th — in Itu (Sao Paulo). But officially «Dogbite» was presented at the very first gig of 2012.
---
It's common knowledge in the fan community that in 2011, before the official presentation in 2012, this track was called Bring The Noise. Still, it's safe to say that back in 2011 this demo had no title whatsoever, and the title 'Bring The Noise' itself was invented by the fans. This title was based on live MC-shouts of Maxim when the track didn't have any coherent lyrics. This method of naming the unknown tracks is very common among The Prodigy fans and can be related to literally every second live track of the band.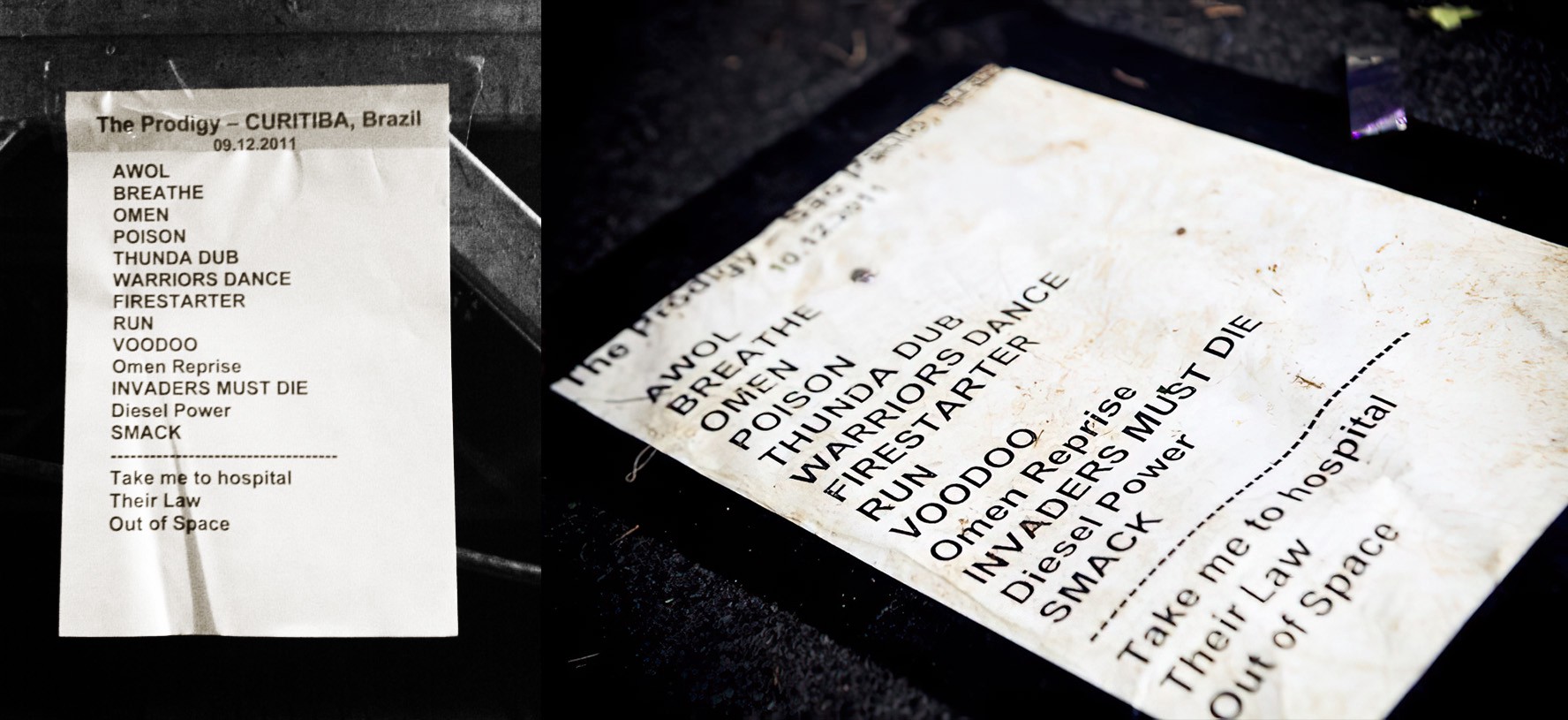 It's worth mentioning that the track didn't have any official title: it wasn't mentioned in live setlists, and Liam Howlett himself never gave it any name neither in interviews nor online. He referred to it as just one of the new ideas tested out at gigs.
yeah yeah , we just did our last 2 shows of the year in brazil ..we luv u guys ,always up for the party big time , we tried a couple of new ideas out , playing the tunes live is the best way to see if they pass the dope factor and hit the sweet spot , one rocked us , the other aint ready .. Keep it real for santa ! LH
In April of 2012, the lyrics were refined, and the track started to be played live on regular basis under the official title Dogbite, which was from then on mentioned in the setlist. The final lyrics of this banger debuted on the 27th of April in Bratislava (Slovakia). The bars performed by Maxim and Keith went like this:
D-O-G-B-I-T-E
Dogbite on the one two three
Dogbite! U nawing on me?
The shits goin' down like a murda spree!
But despite the full vocals, the instrumental itself was still unfinished, so during the year it was slightly updated!
---
To celebrate the 10th anniversary of «Dogbite» we're sharing one of our older recreations which emerged on our Soundcloud channel back in autumn.
Full version of the track is available for download on our Patreon and Boosty! Your support will be greatly appreciated.
---
Headmaster: ALL SOUVENIRS
---
---
Donate
Donate Bitcoin to this address

Tag/Note:-

Network: Bitcoin

Donate Ethereum to this address

Tag/Note:-

Network: ETH Ethereum (ERC20)

SBER/QIWI (RUS): 8950008190б