Kasabian – Rocket Fuel (The Prodigy Remix)
Last Saturday, April 22, 2023, the new remix of Kasabian's Rocket Fuel by The Prodigy was released exclusively on Record Store Day. In this article, we'll share some interesting details.
---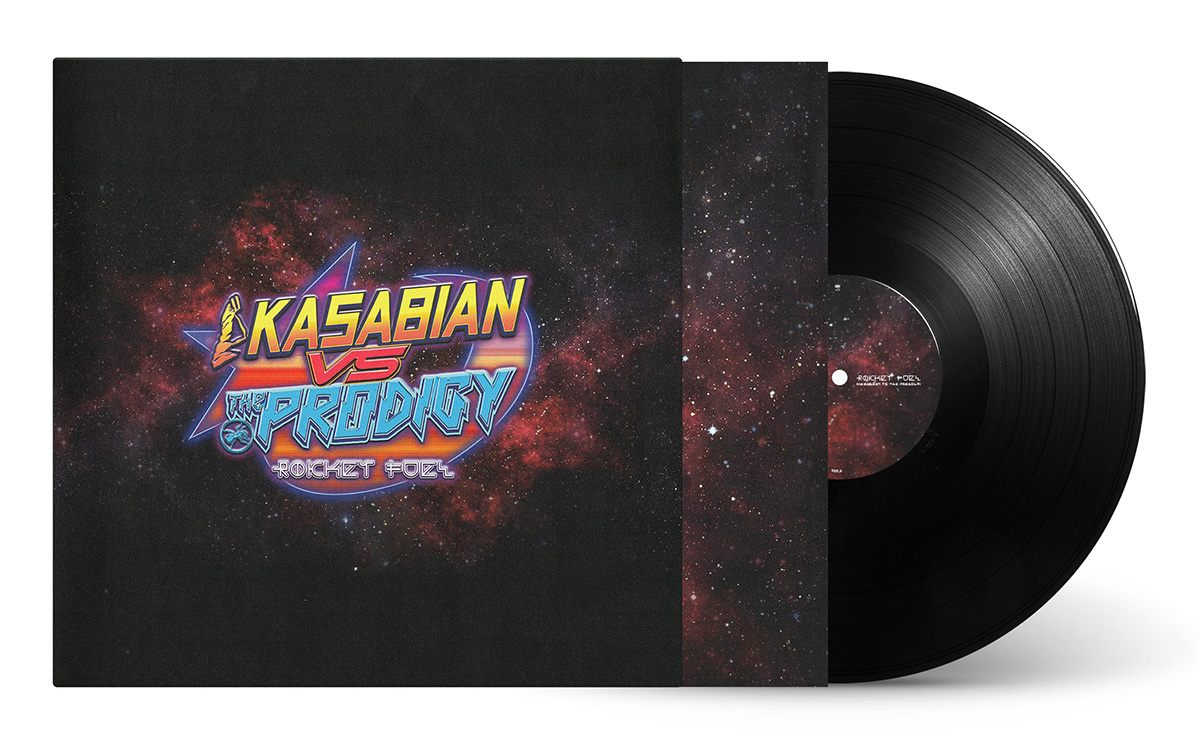 ---
Long-time fans of The Prodigy may remember that Kasabian covered their top-hit Out of Space on BBC Radio 1's Live Lounge back on October 11, 2004. This cover was later released as a B-side to the Kasabian's Cutt Off maxi-single. It's worth noting that Kasabian's own Serge Pizzorno had been a fan of Liam Howlett's talent since The Prodigy's debut album came out.
Serge Pizzorno: I discovered the Prodigy through Experience, back in 1992. There used to be a rave record store in Leicester called 5HQ – quite a frightening place, a bit like in Human Traffic. We used to hang around in there. I think they were playing Charly: I bought it, took it home and played it on my decks for days. It just didn't really sound like anything else. There was a tribal quality to the beat. Somehow it was aggressive like punk – it had an edge that other things around the time didn't. But it also had a pop sensibility. It really felt commercial even though it wasn't.
Nearly two decades after releasing the 'Out Of Space' cover, just prior to the release of Kasabian's seventh album, The Alchemist's Euphoria in 2021-2022, Serge Pizzorno shared a demo with Liam Howlett that would later become known as Rocket Fuel. Howlett was deeply impressed by the track's energy and feel.
Liam Howlett: Serge played me the demo a year or more ago and I mentioned to the dear chap I wanted to smash it the fuck up… That is how it came about!
In addition to the new remix for Kasabian, this year also saw the release of Liam's long-awaited collab with the D.O.G. band, which we've published an article about before. Check out our write-up about DOGZ OR GODS, if you want to dive really deep into this collaborations…
---
Headmasters:
SPLIT
---
Donate
Donate Bitcoin to this address

Tag/Note:-

Network: Bitcoin

Donate Ethereum to this address

Tag/Note:-

Network: ETH Ethereum (ERC20)

SBER/QIWI (RUS): 8950008190б