#FAT25 · 3rd track: Diesel Power · Kool Keith
Another episode of The Fat Of The Land 25th anniversary series has arrived! Diesel Power is our tune for today. We shared the most complete story of the track, took a look at all of the existing remixes of it, covered literally every live version of this banger, and of course posted our exclusive recreation made by All Souvenirs. Let's go!
1996

It's worth starting with the fact that the collaboration between Liam Howlett and Kool Keith from Ultramagnetic MCs was first time mentioned in the Icelandic interview for DV magazine in March '96. The funny fact is that the journalist didn't understand what Liam said back then and translated Kool Keith's alias as Corky. For some time, this collaboration with somehow "Corky" was even taken seriously among the fans as some unreleased production.
Liam's DV interview, 18th March 1996.
Original: Svo gerði ég eitt lag með Maxim sem heitir Minefields og svo endurgerðum við lag með Corky, sem er gamalt hip-hop band. Já, þetta er áframhald af Jilted Generation.
Translation: I also did one song with Maxim called 'Minefields' and make a song with 'Corky' from old hip-hop band. Yes, this is the continuation of Jilted Generation.
Only after the release of the album, Liam spoke about the collaboration with Kool Keith in more detail. But it is still unknown when exactly the collaboration was agreed, whether it was in late 1995 or early 1996.
Nevertheless, the story of this collaboration started in 1995, when Angus Batey, British hip-hop journalist, went on a trip to the USA. He trying to launch a new hip-hop magazine that would include a bonus CD. He received a track from Kool Keith for the first issue. Аbout the same days, Batey read an interview with Liam from The Prodigy in a 1995 issue of URB magazine, where Liam expressed his desire to work with Kool Keith. Batey reached out to The Prodigy's management and provided them Kool Keith's contacts. In fact, this led to the appearance of this track and releasing it on hugely successful album of '97. Batey was also credited in the album booklet for his involvement.
Liam's interview for Addicted to Noise magazine: Basically what happened was I'd done an interview with Urb magazine in San Francisco about two years ago, three years ago. And a friend of mine was over there from England and he knows Keith and he basically writes for a hip-hop magazine in England. His name is Angus Batey. He read the article. In an interview with us I was saying "I would like to work with Kool Keith, do a track for the new album and stuff". But I don't know if he'd be up for doing it, you know because he's more sort of dance-oriented stuff. He phoned Keith up and he basically asked him. He said, "You know these guys have got this track…" Kool Keith said, "Yeah, I know 'Poison.' " He knew the records, which is quite surprising.
I sent him a track and he liked the track. And obviously he couldn't agree to doing a track unless he heard what we wanted to do. He wouldn't just agree to doing it. But once he'd heard the track I produced, he liked it and he put the vocals on it. He was really happy. It was interesting working with him. He did send the vocals across on a tape and that's the way it worked.
Besides the fact that Keith liked the instrumental demo and the fact that he already knew a couple of Prodigy tunes, Liam also mentioned that Kool Keith agreed to be on the record because he was already stated as a co-writer of 'Out Of Space', where Liam sampled Ultramagnetic's vocals for the first time. Keith got a good royalty in the amount of 20 or 30 grand for this rave tune.
Liam to VOX magazine: I told Kool Keith what i wanted to do and he was bang into it. I think he probably respects the fact that i sampled "Take your brain to another dimension" in 'Out Of Space' all those years ago. And he was well paid. He got 20 or 30 grand out of it…
---
Sample: vocals ('I'll take your brain to another dimension, pay close attention') & instrumental
Sample source: Ultramagnetic MC's – Critical Beatdown [Critical Beatdown, 1988]
Note: The members of Ultramagnetic MC's were listed as co-writers in the booklet of the 'Out Of Space' single.
---
Apparently, Kool Keith also received a decent reward for Diesel Power.
Despite all of the above, at the very beginning of the studio sessions, Liam wasn't too keen on the idea of a classic hip-hop track. He wanted to remove the vocals and add some more synths to it. Speaking of, something similar could be heard live in the 90s, when 'Diesel Power' was performed on the gigs: Liam left only the "Blows your mind drastically, fantastically" chorus line. By the way, the track itself was then called Blow Ya Mind, and Liam jammed on his synths in between the lyrics.


Liam's interview for Addicted to Noise magazine: When I heard that he was up for doing the track, I got a good buzz off that. The original version of the track I sent him — it was a really simple hip-hop track, much like the one on the album. And he sent the vocals back. And it was like, "I think I want to take the vocals off this track and write a new track and just do something different." My original idea was to put lots of synthesizers and make it complicated. I tried it. It just didn't work. I didn't really get the feeling it was what I wanted to do. Once I'd simplified the track — I'd taken all the elements off — I just had these really raw sounds going quite hypnotic through the whole track and just using his voice to pick up on the flow of the whole tune. It's ["Diesel Power"] a very simple track on the album. But I don't know. It's the track I always put on in my car. It's the track I always play at home. It's just a real head-nodding track and when I put it on, it's just raw, you know. And it has the right vibe for what we wanted to accomplish.
This live mix is considered to be a 'Diesel Power' beta version among the fans. There was a talk that this version could even come out as a b-side for 'Breathe' single, i.e. a hip-hop instrumental like 'Molotov Bitch' or 'The Trick' with Kool Keith chorus. It bears mentioning that according to unconfirmed information, 'Molotov Bitch' and 'The Trick' could also be tried as the instrumentals for the Kool Keith collab. For example, Liam could send him a few instrumentals to choose from, as Howlett did many times before in similar cases with other artists (one may recall Crispian Mills).
1997
Anyway, Liam refused the idea of ​​a more synthesized version of 'Diesel Power' with the only Kool Keith chorus in it, and the tune was released as a classic hip-hop track. Actually, Liam even planned to mix the 'Diesel Power'
As a result, the track was released in full length and became number 3 in the line of 10 recognizable strong fat bangers, without which 'The Fat Of The Land' would have sounded differently.
Liam's interview for NME magazine: Some people said Ultramagnetic MCs were a poor version of Public Enemy, but they always seemed more street than that. Ultramagnetics were the sound of the Bronx. Kool Keith has turned into the fifth member of the Prodigy. I just love his off-the wall lyrics. He's the only MC that can rap about gerbils and shit like that, then drop in a cool B-boy lyric. I think it's his flow more than his lyrics, no-one flows like him. I will work with him again, absolutely.
It's quite curious that one time Kool Keith jokingly complained about Liam didn't even send him a copy after the album release. But actually, Howlett himself did even more: without waiting for 'The Fat Of The Land' to come out, Liam specially cut five 'Diesel Power' acetate dubplates and sent one to Keith. This acetate still wasn't made public, and it's probably the most expensive wax from The Prodigy for now.
---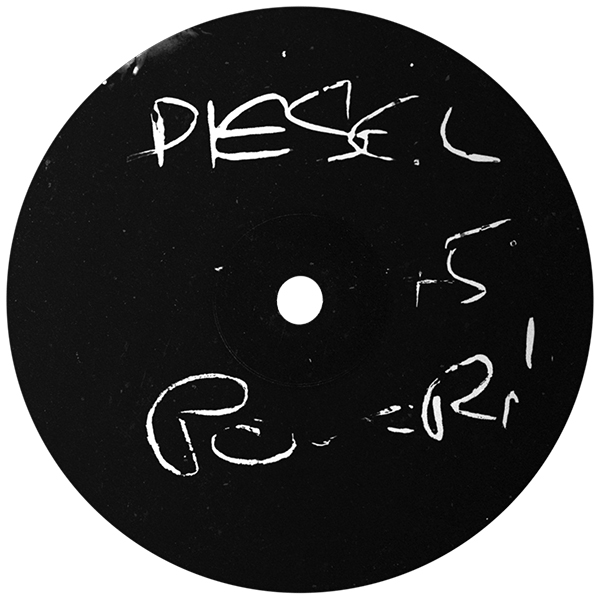 ---
Despite the full-length 'Diesel Power' release on 'The Fat Of The Land', Liam still played the beta version at the gigs. The live mix was slightly upgraded with percussion, breaks and synths. It's unknown whether this version is close to the early 'more synths' idea or not, but this live version is one of the most beloved among the fans.
1998
On 28 March 1998, The Prodigy played in Iceland. Quarashi was a support act, and after the gig, Liam asked them to remix 'Diesel Power' —
But either Liam or the label didn't like it, and as a result, another remix was released instead of Quarashi's one: it was called
Dirtchamber Remix
and was produced by Liam himself.
For a long time, the original remix from Quarashi was gathering dust on the shelf, until it was officially released on Quarashi's Anthology compilation in 2011.
---
Left: 'Against The Grain' XL compilation. | Right: 'Anthology' Quarashi's compilation.
---
Quarashi and 'Dirtchamber' remixes weren't too popular among the masses, so the radio broadcasted the album mix — the same one was played in the clubs and sounded out of the speaker boxes. It is worth noting that even after 3 years the track didn't become an 'out of date' tune and fitted into the soundtrack for The Dancer movie in 2000. And even when the band, after a break in the early 2000s, returned to recording a new album and performing from time to time, you could still see 'Diesel Power' on their gigs.
---
Left: 'The Dancer – Bande Originale Du Film' compilation. | Right: Tokyo 2002 setlist.
2000ᶳ

'The Prodigy recording a new album' rumor reached Kool Keith, and this time he called Liam himself and offered to collaborate for new tunes. The result of a new collaboration between the two legends was 'Wake Up Call', which was the impulse for Liam to re-write 'Always Outnumbered, Never Outgunned' with a new sound. Initially, 'Wake Up Call' was supposed to be a full vocal tune, but Liam didn't want to release the second 'Diesel Power' and left the only chorus line in the track.
Liam in interview for DJ Ron Slomowicz:
RS: You mentioned Kool Keith, which came first, the tracks or the vocals for most of these songs?
Liam: Each track kind of develops in a weird way. Kool Keith approached me in 2002, when he heard I was writing another Prodigy album and he wanted to get involved. We actually recorded a full rap version which is probably going to be on the B side of one of the singles. We've done a stripped-down version on the album, because it takes the attention off the vocal and we didn't want the record to be too collaboration-heavy.
Despite long-term collaborations with Kool Keith, according to Liam, they never met personally to some point, cause all recordings were made remotely. Howlett met Kool Keith in person on a street by pure chance on 10 March 2005 while on tour in Australia, they both were scheduled to play on those dates in the same city. Liam offered Keith to perform with the band and finally present the original 'Diesel Power' live.
Liam in interview for The Sunday Times: Well, I don't know whether you know this but Kool Keith actually did Diesel Power live with us in Australia. We did Future Music Festival in 2005 and we were in Melbourne and I was walking down the street and saw a poster that said Kool Keith was touring and I was like "Holy shit, Kool Keith's 'ere!" I somehow got hold of him and invited him to the gig we were playing at 'The Metro' and he got up on stage with us, and that's the only time he ever did Diesel Power. Kool Keith looks like he doesn't want to stop. At the end of the Smack My Bitch Up he just lies down on stage and repeats his line over and over again.
Thus, the first and only full-fledged performance of 'Diesel Power' took place. In addition to this, Kool Keith also performed 'Smack My Bitch Up'! Oddly enough, not a single video recording was made during the gig, and only a few photos serve as a confirmation of this split concert.
---
---
It should be noted that after all, the recording was made by Liam himself, but he is in no hurry to share it 🙂
Liam in interview for Neko:
Neko: So we were talking about that you are going to upload some rare tracks on the web site how about the recording of Diesel Power live with Kool Keith, can we reveal you have this recorded?
LH: I have got a recording but I wouldnt say its good enough. In Australia. Ha ha ha. Lets just live the moment, for people who were there, thats all I can say. That wont be on.
It seems that this event has become a second breath for the 8-year-old track. At the end of the year, during the 'Their Law' tour Liam finally got 'Diesel Power' back from the dusty shelf and began to regularly perform it live again with a few updates.
A year later Kool Keith also remembered this banger and included it in his Сollab Tapes compilation. Some fans consider this mix to be a special "Scratch Version" or something, but in fact, this is just a regular album version taken from 'The Fat Of The Land' which was played by virtuoso hip-hop DJ Junkaz Lou on the turntables.
---
By the way, our team decided to recreate all of the 'Diesel Power' live versions: '96 Beta, '97 Version, and 2005 Edit.
These mixes individually are not much different from each other, so we combined them all into one! It turned out pretty cool, but it's up to you!
---
P/S: Strange Things Happen
Then a rather strange story happened to the track, which is worth telling separately. As you remember, 2003 was the time of rare and slow Internet, Internet clubs and a bar phones (smartphones didn't exist then the way they do now).
---
The next one on is 'Breathe'. Stay tuned and keep following us on social media!
---
Headmasters: SIXSHOT
Additional thanks to: Split, Canyon Hill, Andrea 'Neko' Schnepf, Refeedzy Epxerts, Zbyniu, Juge L, Carl Stroud
---
Donate
Donate Bitcoin to this address

Tag/Note:-

Network: Bitcoin

Donate Ethereum to this address

Tag/Note:-

Network: ETH Ethereum (ERC20)

SBER/QIWI (RUS): 8950008190б