'EXPERIENCE' 30th anniversary!
The Prodigy's debut 'Experience' became a true rave phenomenon of the early 90s — on September 28, 2022, it turned 30! Quoting yesterday's BBC Radio 6 Music post, 'Experience' was central to the transition of rave culture into the mainstream. It catched the energy and spirit of the movement and translated it into an album, which no other act was able to do. We tried to capture the most important milestones of the band's beginnings: we got into the context of the album making, and also dug lots of interesting facts about the design of the LP, the first costumes of the band and shared a lot of unobvious details!
Liam Howlett exclusively to BBC 6 Music: I was so submerged in the rave culture from 1990 leading up to this first album and that sound was just in me. To me the whole album is like a snapshot of the sound of that period and what we were about at that time, it's a more 1992 sound, you can tell by the speed of the tunes, everything started to get faster from 1991 to 92.
---
With a provisional release date of September 1992, Liam started work on the debut album. Initially, he wanted to make a 'rave concept album' along the lines of the early Pink Floyd work, but this idea was shelved once he realized the limitations this might have on his future musical creativity. This approach might tie him too closely to a scene that was dramatically quietening down and, besides, he was no longer inspired by it to the same degree as when he had first started. Considering Liam's highly economical method of working, wherein he can write, record and produce the entire track alone, the actual album's recording was a lengthy process. During the summer of 1992, the band were gigging so frequently that he was rarely given lengthy uninterrupted periods in the studio. Under increasing pressure from the record company to capitalise on the band's high profile and market strength, Liam held out until he felt his work was finished, eventually requiring a total period of six months. The resulting double album, entitled Experience (a playful echo of the 1971 Jimi Hendrix posthumous classic) was a brutalist, uncompromising statement, full of hyperspeed breakbeats, bewildering sonic tapestries and thumping rhythms throughout. It offered an 'experience' that both documented the scene the band had emerged from, and offered slight clues as to where they might be heading.
---
ALBUM TRACKS
---
Speaking about the album's tracklist, it can be divided into two even parts: one half was comprised of absolutely new material, whereas the second half contained remixes of already known tracks: 'Your Love (Remix)', 'G-Force (Part 2)', 'Charly (Trip Into Drum & Bass Version)', 'Everybody In The Place (155 And Rising)', and 'Fire (Sunrise Version)'. The reason for that was that 'Experience' was one of the first rave scene albums ever, since rave artists would release their stuff as singles or EPs on 12″ vinyl. And when they released a CD – it was top-hits compilations. To make the Prodigy's first album as fresh as possible and at the same time recognizable, Liam decided to remix some of his tracks that had already been known to public before September 1992. As of 'absolutely new tracks', of course Liam tested them live beforehand – Liam still does test his new stuff at gigs. For instance, such tracks as 'Death Of The Prodigy Dancers', 'Wind It Up', 'Ruff In The Jungle Bizness', and 'Out Of Space' were performed about six months before the LP's release, whereas the beta version of 'Music Reach (1/2/3/4)' debuted a year prior.
Rare soundboard recording of Music Reach (Beta)
The beta version of 'Music Reach (1/2/3/4)' is different from its final version: it has different arrangement, is slower than the album version and lacks the main 'music reach' vocal sample. The latter makes us think that initially the track had a different title. We don't know exactly, what title the track had since there are no tracklists available from that time. Our guess is that the original title was 1/2/3/4: Liam used to play this sample live during the track. It's possible that he decided to keep the original title and put it in the brackets (the same case happened with 'Start The Dance' on Jilted Generation).
Our team has almost restored this beta of Music Reach (1/2/3/4).
High quality audio will be freely available on our Bandcamp!
---
Trouble At Sandy Heath
---
For a long time people used to think that the working title of 'Music Reach (1/2/3/4)' was Trouble At Sandy Heath, but it looks like the early bootleggers mixed up the titles of rare tracks. The thing is that 'Trouble At Sandy Heath' was an actual the Prodigy track and was played live at around the same time as the beta version of 'Music Reach'.
'Trouble At Sandy Heath', with no hesitation, can be called the main unreleased tune off 'Experience'. Despite the fact that it would often be played at gigs, it didn't end up on the album. The track wasn't just a single-time filler such as, let's say, 'Purple Haze' in 1997. The title of the track was featured on the band's flyers – gig managers wanted to list all the main bangers of the Prodigy of that time during promotion campaign, so they included 'Trouble At Sandy Heath'. Moreover, Liam had plans of releasing the tune as a white-label – but looks like he failed to get a sample clearance from Led Zeppelin.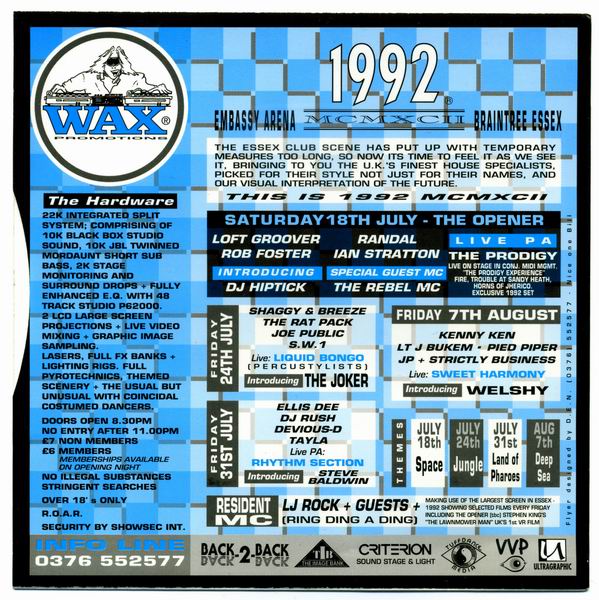 Liam Howlett for 'Music Technology' magazine (May 1992): I'm working on one tune with a Led Zeppelin sample in that I don't know if we're going to get clearance on. If we don't I'll just put it out as a white label because it's a good tune.
The title itself is a reference to an old British radio station called Sandy Heath. It's very likely that under 'trouble' one has to understand an incident that took place in 1991 on the KLKS radio station, which broadcasted to New Mexico and Montana. The station's management decided to switch the format to classic rock and came up with a bizarre promotion move – they decided to play Led Zeppelin's 'Stairway To Heaven' for the whole day, non-stop, with no news or ad breaks. The police arrived at the station twice: one caller assumed that the dj had a heart attack, the other presumed that the station was captured by terrorists since Saddam Hussein was a fan of Led Zeppelin. As a result, the song was played more than 200 times in a row.
---
Death Of The Prodigy Dancers
---
In mid 1992, 'Trouble At Sandy Heath' was dropped off the live tracklist and replaced with a well-known rave banger Death Of The Prodigy Dancers, which, surprisingly, the only track that has the band's name in it. The track must have fit the gig program so well that it was the live version that ended up on the 'Experience' LP. For 13 long years, the track wasn't available in studio quality. In 2005, Liam, by popular request, uploaded the studio version to the updated website for 'Their Law' release & tour.
Screenshot from the official '2005 website on the left.
The 'disquette' artwork on the right. Restored by All Souvenirs.
---
Nevertheless, the bitrate-quality of said studio recording leaves something to be desired since it was embedded into a flash-based page. A while back, our friend made his attempt to remaster it.
Death Of The Prodigy Dancers (Remaster)
Besides, if you listen to it closely, in the original flash-scene with the studio version of 'Death Of The Prodigy Dancers' the intro of 'Everybody In The Place (155 And Rising)' starts playing at the end. This was once mentioned by Liam himself in an interview with Neko.
Liam with Neko (October 2005):

Neko: With Death of the Prodigy Dancer, you had told me a while ago that you had lost the studio version … [it is on the new Prodigy web site now]
LH: Haha, yeah, I found it!
I found it in the DATs in the studio. I was flicking through the drawer, and I pulled it out fucking hell, thats the only copy Ive got of it right there. And at the end of it, because I didnt press stop on the DAT quick enough on the DAT a bit of the next track comes in, ha ha.
For many years, we had been puzzling over the source of the rip where both tracks come from. We even assumed that it was some kind of an advanced promo of the album, but everything turned out to be as simple as possible. All we had to do was to take a look at a generic live tracklist of the band, which was played for several months before and after the album's release.
Intro (*Pink Floyd – A New Machine)
Ruff In The Jungle Bizness
Your Love (Original Excursion)
Music Reach (1/2/3/4)
Jericho
Out Of Space
Death Of The Prodigy Dancers
Everybody In The Place (155 And Rising)
Charly (Trip Into Drum And Bass Version)
The interesting thing about this setlist is that it contains the legendary old-school 'A New Machine' intro, which would be occasionally played in various years as a fill. For some reason, the fans dubbed it as 'Woman Voice', even though the vocal in Pink Floyd's song is performed by a man. 😀
---
Live Performances
---
In general, the gigs from the 'Experience' period are quite interesting since there are no live recordings from late 1992 till summer 1993. Nevertheless, we have something to tell you about them. We can't fail to mention of what the band itself looked like at their live shows: of course you do remember these noticeable white-and-green stage costumes, which represented the band for more that 1,5 years. Jay McKendry Jenkins, who was responsible for 'Charly' single cover, also made over 30 outfits including a straight jacket for Keith. We've chatted with Jay and she told us a wonderful story of how it all began.
The Prodigy, September 18, 1992.
Shot by Phil Nicholls | philnicholls.co.uk
Jay McKendry Jenkins: In the days before The Prodigy there was a massive amount of local Braintree partygoers who travelled the country every weekend to rave, mostly about the music and dancing. Braintree people had a reputation for partying and dancing like crazy getting any event rocking. Keith approached me and asked to make him a top which would stand out. One he could wear every time he went out to become recognized. At this time people wore the same tops or crazy outfits to be recognised, maybe get on a platform or stage to dance. The lighting in those days was primitive, lots and lots of UV lighting, and the stages were never well lit, so we decided to play up with the UV. We went for black and white. Keith had an initial idea and I made him a simple top not dissimilar to the ones to come later. The top worked well as pretty much only the white stood out in the darkness and under intense UV light. Keith looked fantastic. A long-haired friendly, funny passionate, crazy dancer, he was well liked. At this time Liam was starting to get going with the creative outbursts. Keith, Liam and Leeroy were all friends. I think that it was Keith who suggested he and Leeroy dance for Liam on stage. In those days it was called a PA. I am so lucky to be there at the time this happened. Keith wanted a new outfit to wear again with bad lighting on stages at these parties we went for simple with lots of white. Again, Keith came with ideas. He wanted green and white. We worked together to come up with something completely different which was bold and made a strong impact in use under UV. This was the start of that crazy image. I would like to add they were in no way cheesy they were not like anything else anybody had seen. Liam's music was groundbreaking. Keith moved on stage like a fantastic madman and Leeroy was so tall and such a great dancer.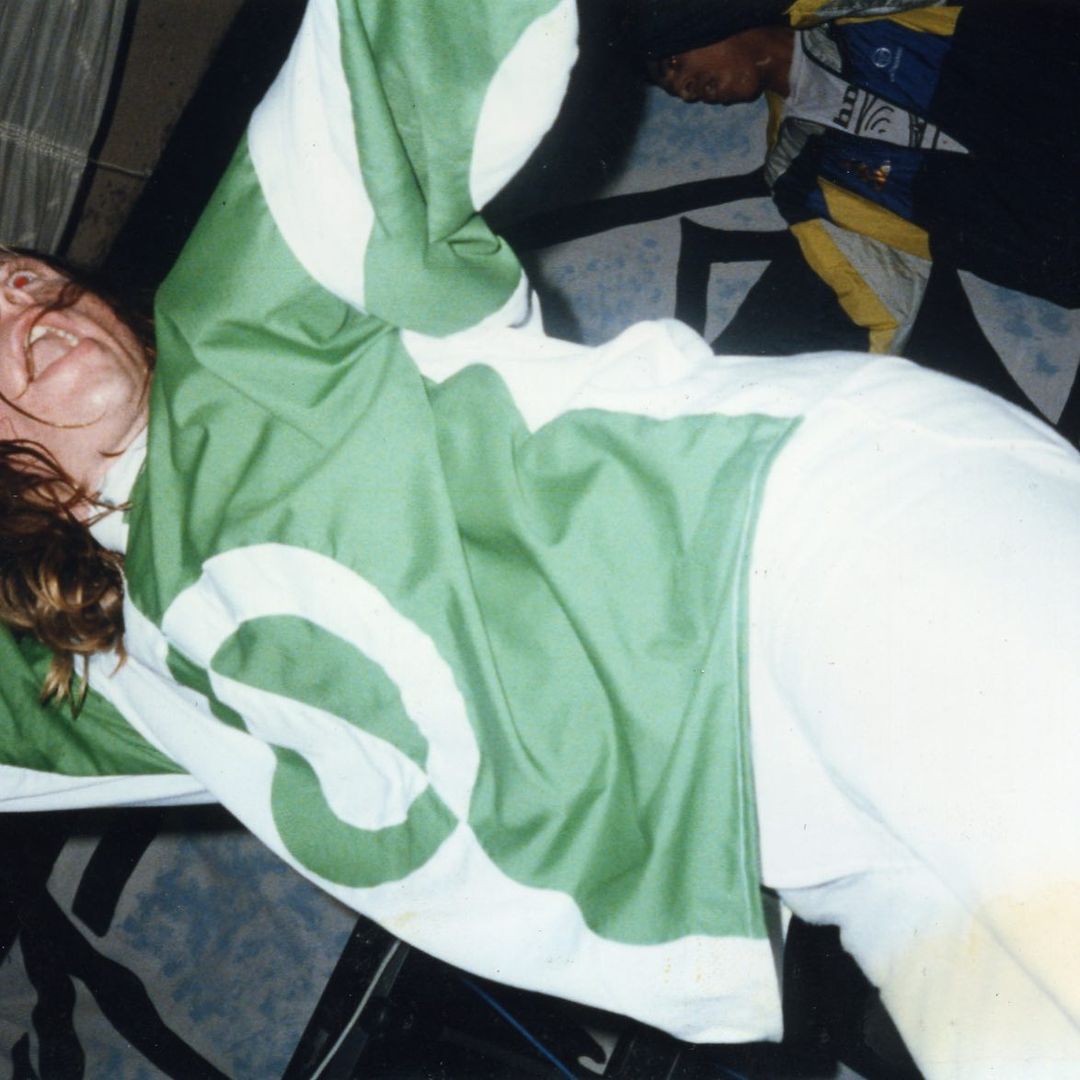 Jay McKendry Jenkins: At that time I was working with a guy called Ziggy from Peterborough creating large images to decorate the rave parties. Ziggy was a promoter. I was the artist. I believe it was Ziggy who organised the first prodigy gig at a London club Laberenth and became their first manager. He introduced Maxim to the guys as a talented young MC from Peterborough. The Braintree posse supported the Prods by turning up in such large numbers and all went crazy when the Prods played. It was a fantastic night wow. Keith wore his green-and-white outfit and rocked. The others wore their everyday clothes. After that first gig both Liam and Leroy wanted a stage outfit to match Keith's. Maxim has always organized all his own stage outfits. Keith had met Sharky whilst out partying. She became the new member of The Prodigy. Everywhere they played a large number of hardened partygoers from Braintree followed them rocking on the front whooping it up. Every gig night was an amazing party.
---
Experience Era Design
---
The band was always attentive not only to their stage image, but also to the design of their albums and singles. The 1990-1992 period was noteworthy for its classical ravey flyer aesthetics. 'Experience' era was fully designed by The Unknown Partnership headed by Steve 'Jaffa' Gribbin in close cooperation with Liam Howlett (don't forget that young prodigy was a graphic designer before he devoted himself entirely to the band).
During the first six months of the band's existence, their logo changed three times.
The first one used the only Synchro font without any change whatsoever. It can be seen on the first gigs of the band which took place in winter/spring '1991 season. The logo adorned Liam's live synthesizers at those time, and also was pictured on the tickets and the unreleased demo tape from 1990.
The second one was seen on the 'Charly' music video and on an info paper to promote the 'Everybody in the Place' single. It uses Peignot font.
And the third logo is an improved version of the second one. By the way, is still being used by the band in merchandise for the official store. It was first premiered on their debut single 'Charly', and then continued its way on 'Everybody In the Place', 'Fire / Jericho', 'Out Of Space', and 'Wind It Up (Rewound)', and their first album 'Experience'.
The LP artwork has a small story to tell too.
The album cover and also an inner & back sleeve uses several Helvetica fonts, and the back shot where the band relaxingly smoking pot was pictured by legendary Matt Anker, the photographer who captured hundreds of recognizable images and worked with Nirvana, Red Hot Chili Peppers, Radiohead, Blur & loads of others.
The Prodigy promo photos captured by Matt Anker
---
The band's members portraits were painted by Alexander Medawar Garland, or simply Alex Garland, who is an English novelist, screenwriter, film producer and director. He has come a long way from his humble beginnings doing comics, working as an illustrator and a freelance journalist. Being a friend of Liam Howlett, at the age of 22 Alex Garland drew the pictures for the inner sleeve of 'Experience'. Years later Liam Howlett suggested to make the music for Alex Garland's 'The Beach' screen version, but 'No Souvenirs' has never seen the light of the day…
The Prodigy painted by Alex Garland
---
But it is also known that Alex Garland's portraits were not used in the official double-CD reissues of 'Experience' — otherwise, the design concept remained the same. Experience: Expanded was first released in 2001, and then it was reissued again seven years later, in 2008. The main difference between these two editions is that in 2008 two bonus tunes were added: '05 version of 'Out Of Space' and 'Android'.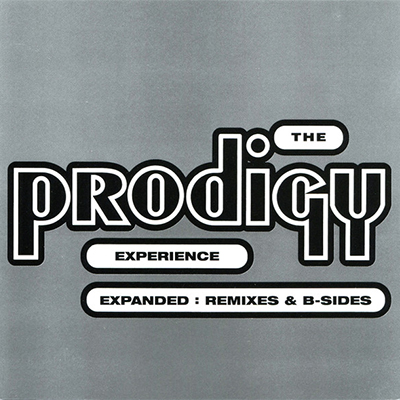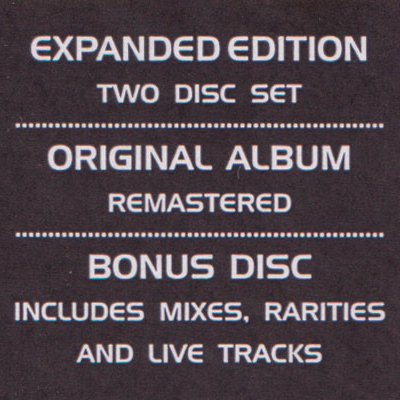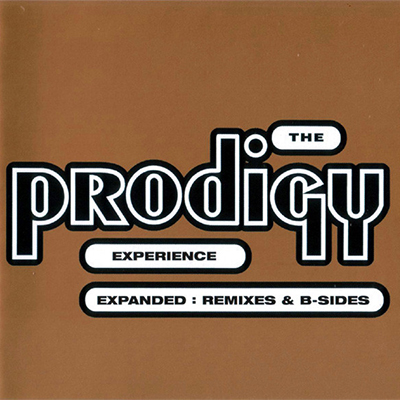 ---
New Remixes
---
A year after second release of 'Experience: Expanded' came out, in 2009 an updated remixes of 'Death Of The Prodigy Dancers' & 'Wind It Up' were played a couple of times, yet it has never been released.
Back in 2010 Liam also produced a remix of 'Weather Experience' specially for the Milton Keynes Bowl gig. It was also played live several times and ended up being officially released on 'World's On Fire' (2011).
Liam on 'Milton Keynes' youtube stream (July 2020):
I DID THIS VERSION OF WEATHER EXPERIENCE ESPECIALLY FOR THIS GIG A FEW DAYS BEFORE
Also in 2018 on Rinse FM's 'The Grime Show' a new remix of 'Your Love' by Newham Generals had been played. The guys just freestyled over the tune. And as it turned out for a reason, it was the official remix from Footsie for the planned upcoming release. At least that's what he tweeted about:
Footsie: next one, coming out officially on a prodigy remix album with a gens vocal on it
This remix also still remains unreleased!
We'll post the story about the 'Out Of Space' single, its design and other details a bit later, stay tuned!
---
Headmasters: SIXSHOT, SPLIT
Additional thanks to: Canyon Hill, Martin Roach, Jay McKendry Jenkins, Fate Ararita
---
Donate
Donate Bitcoin to this address

Tag/Note:-

Network: Bitcoin

Donate Ethereum to this address

Tag/Note:-

Network: ETH Ethereum (ERC20)